Joyce Ebmeier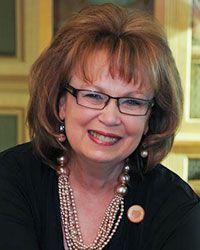 In her 42+ years at Tabitha, Joyce Ebmeier has held a variety of leadership positions including 14 years as administrator of Tabitha Nursing and Rehabilitation Center (TNRC) in Lincoln, followed by Senior Vice President Strategic Development and Chief of Staff.
She was instrumental in introducing residential-style, long-term, skilled nursing communities—the first-of-their-kind in Nebraska and only the second in the nation.
Ebmeier has also overseen the development of S2age Living, the only InterGenerational community in the nation, where Health Sciences students and older adults (55+) will call home in Fall 2023.
Throughout her career, Ebmeier has ensured the evolving needs of Nebraska seniors are served.