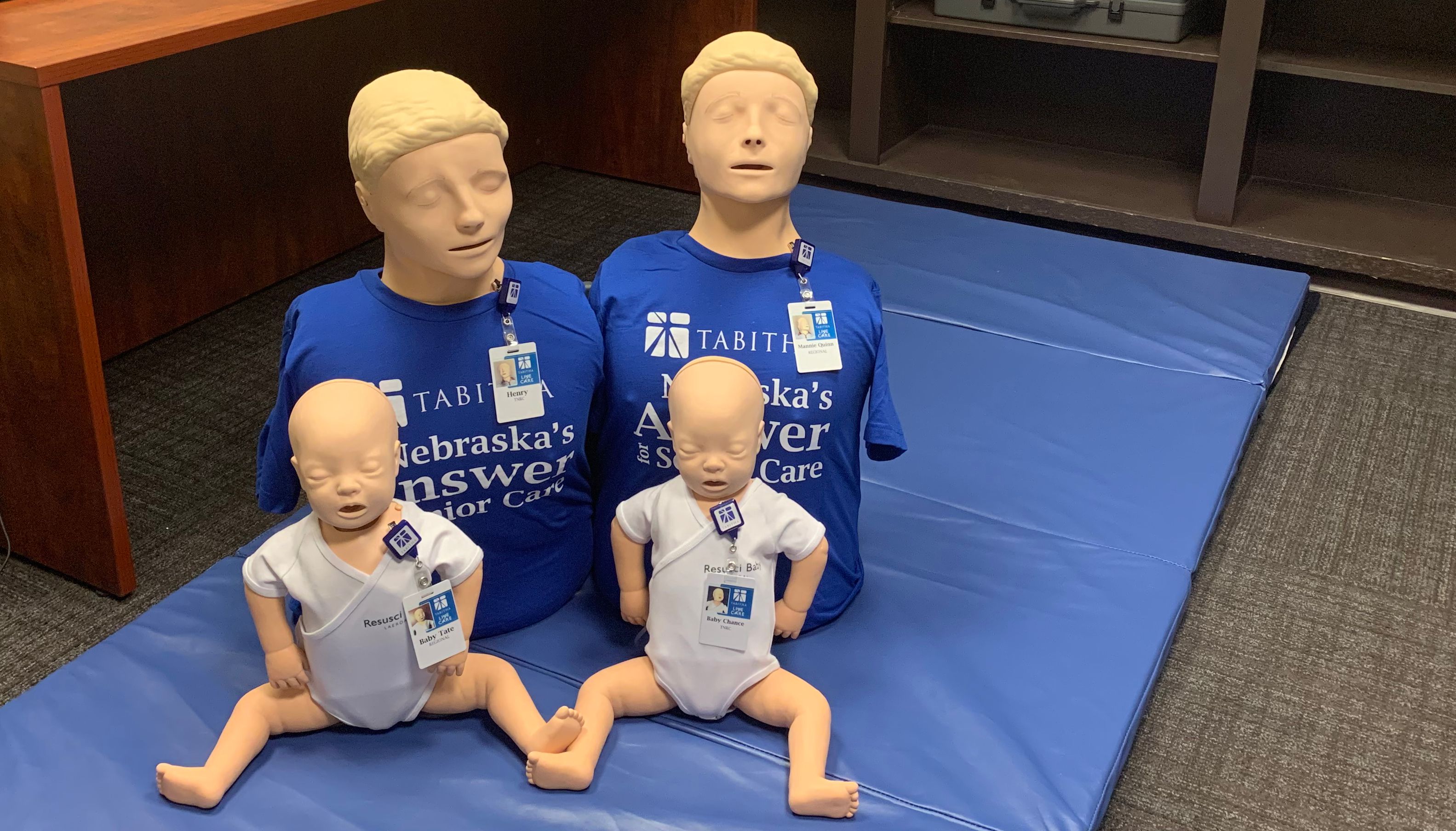 Tabitha Opens In-House CPR Lab
Tabitha clinical team members now benefit from another Tabitha Workforce Development project—an in-house CPR lab.
The lab, located at Tabitha Nursing and Rehabiliation Center on main campus in Lincoln, Nebraska, offers employees on-the-spot Cardiopulmonary Resuscitation (CPR) training and certification through the American Heart Association's e-learning program, HeartCode®. The training program teaches techniques to treat life-threatening cardiac emergencies, such as heart attacks or stroke. The self-directed course is free to employees whose role requires basic life support certification.
Tabitha strives for excellence in client care, which begins with exceptionally skilled nurses. The in-house lab, as well as traveling voice activated manikins for Tabitha's regional offices, makes it easy and convenient for nurses and aides to keep up with certification requirements, ultimately providing better quality care to those they serve.
To kick off the new lab, Tabitha hosted an open house and a "Name the Mannikin" contest, which resulted in naming the adult mannikins "Mannie Quinn" and "Henry" after Tabitha founding father, Henry Heiner, and the infant mannikins Baby Chance and Baby Tate.
Contact us for more information about a career in compassion at 402.486.8520.