Go Big Give is Thursday, May 2, 2019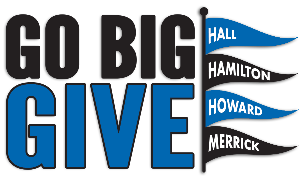 About Go Big Give
Go Big GIVE is a 24-hour online giving event to inspire communities to come together to support the work of nonprofits in Hall, Hamilton, Howard and Merrick counties. Every gift grows with added match pool funds and incentive prizes. 
Gifts made between April 25 and May 2 count toward the incentives.
Ensure Seniors get essential care they deserve.
As your most trusted, local nonprofit provider of home health care and hospice services, Tabitha needs your help to serve our community.
For more than three decades, Tabitha has been offering exceptional home health care services in Hall, Merrick and Hamilton counties and compassionate hospice support in Hall, Howard, Merrick and Hamilton counties. Your gift to Tabitha allows us to continue to say 'yes' to our friends and neighbors in need.