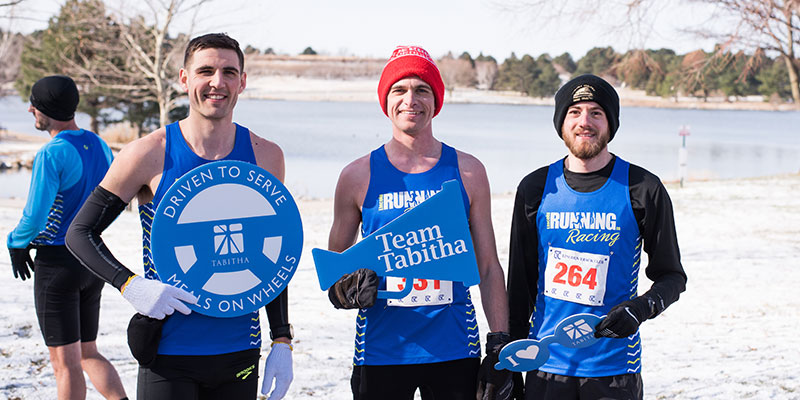 Tabitha 10M | 5K | 1M Race
March 30, 2019  |  Location TBD Lincoln, NE
Join Tabitha and the Lincoln Track Club (LTC) as we kick off spring. We invite our friends to EmbRACE Aging and support Tabitha Meals on Wheels 52nd anniversary. There's something for everyone—walk, run, race competitively or prep for the Lincoln Marathon.
Support Tabitha's long standing commitment to Senior Care and Tabitha Meals on Wheels, helping our friends and neighbors remain independent in their homes.
Join our blue-out. Wear something blue, Tabitha's signature color, to show your support.
Race details to be announced at a later date.
Sponsorship Information
You are invited to partner with us for this impactful and fun event.
Contact Tabitha Foundation with questions or call 402.486.8509.