Tabitha has been committed to serving the Nebraska City and Syracuse area for more than 55 years through compassionate home health and hospice care. We are neighbors serving neighbors, whenever, wherever, however you need us, in Otoe, Cass, Sarpy, Johnson and Nemaha counties. Tabitha Care+Plus chronic illness support is available wherever home health and hospice are offered.
Our Services
Our purpose is to empower people to live joyfully, age gratefully. Learn more about Tabitha services through the links below.
Tabitha Careers
Volunteer
Tabitha is in need of hospice volunteers in this area. Hospice volunteering is a rewarding opportunity that provides companionship, pet therapy, bereavement support, respite care, light housekeeping, office and clerical support while providing comfort and joy to Tabitha clients. For questions or to learn more about hospice volunteering, contact the Tabitha Hospice volunteer coordinator at 402.486.8577 or email Hospice.Volunteer@Tabitha.org.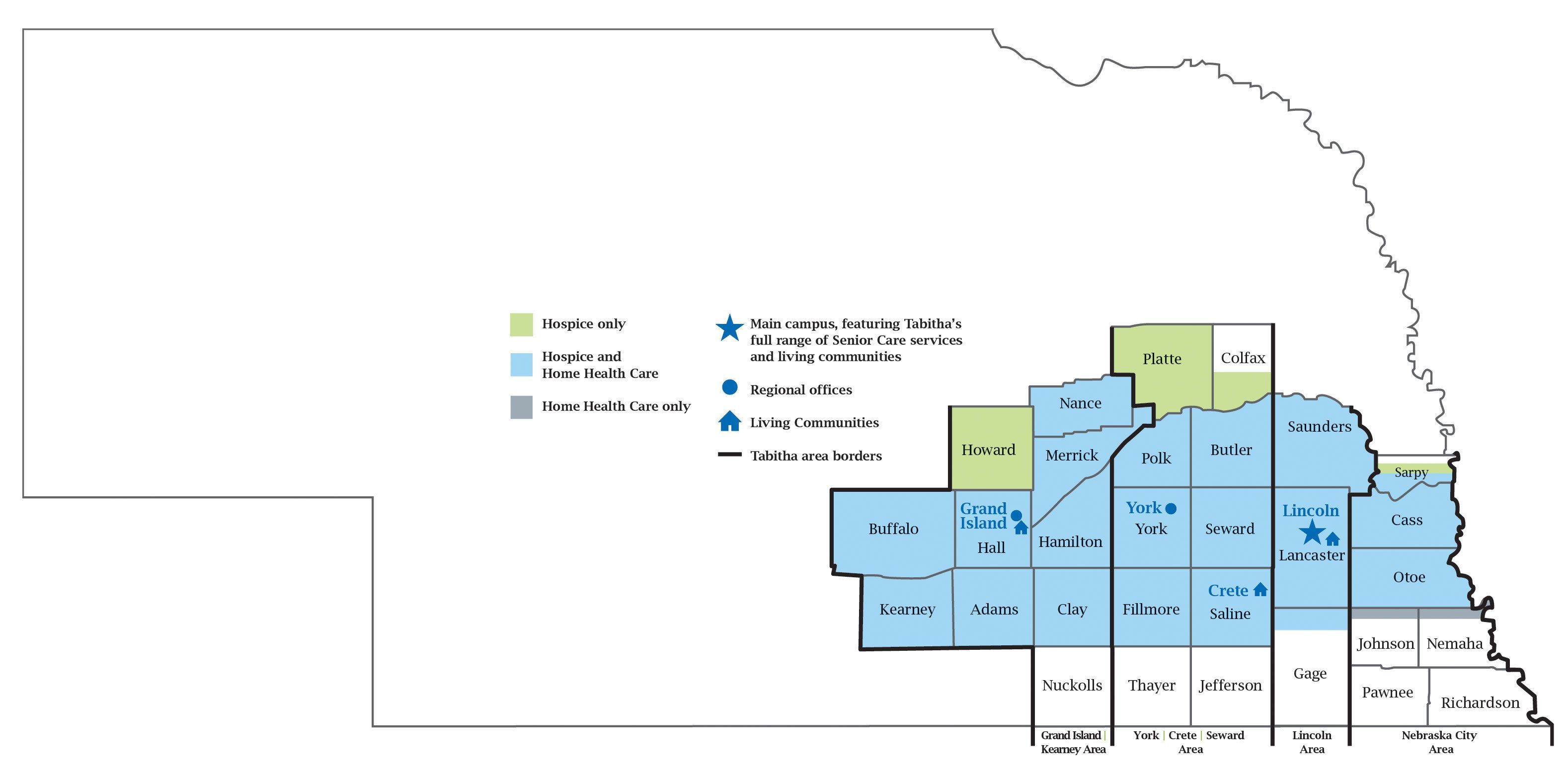 Want to learn more about Tabitha's range of Senior Care services? Contact us today or call 402.486.8520 for more information. We'll connect you with the Tabitha resources that best fit your own or your loved one's aging journey.
---
Calendar
---
Recent News