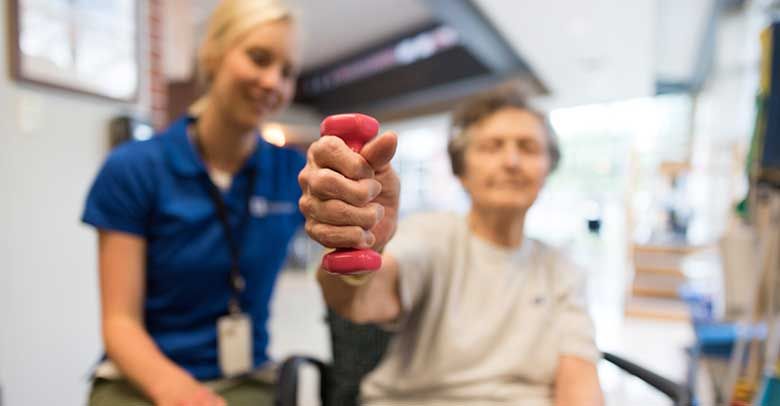 What Can You Do to Boost Your Immune System?
Our immune system and its defense mechanisms naturally decline as we age, making us more susceptible to infectious diseases. Adults over 65 are more prone to contract respiratory infections, influenza, pneumonia and the Coronavirus (COVID-19). Although there is no magic bullet, your first line of defense is to maintain a healthy lifestyle.
A healthy lifestyle is far more than what you eat and is the single best way to keep your immune system strong. Here are a few tips to get you started:
Don't smoke
Eat a diet high in fruits and vegetables
Exercise regularly
Maintain a healthy weight
Stay hydrated
If you drink alcohol, drink only in moderation
Limit exposure to chemicals and carcinogens
Get adequate sleep
Wash your hands frequently
Disinfect high-contact surfaces at home and in your vehicle
Try to minimize stress
Stay in contact with others
Avoid prolonged sun exposure
Many products on store shelves claim to boost or support immunity, but know that many of these supplements can do more harm than good. No evidence suggests that vitamin C supplements can help prevent against respiratory infections or Coronavirus. Some products simply help reduce the duration of a cold or symptoms themselves.
Flu and pneumonia vaccines are more important than ever as we fight COVID-19. Doctors suggest getting vaccines in September and October to ensure the immunity they help to provide last through the winter months. The world is anxiously awaiting a safe and effective COVID-19 vaccine, until it is available and administered widely, we all must remain on high alert.
By incorporating an active lifestyle with healthy-living strategies and vaccinations, you can strengthen your immune system health to better prevent and fight disease.
For answers to all your aging questions, start with Tabitha. Contact a Senior Care Expert today.