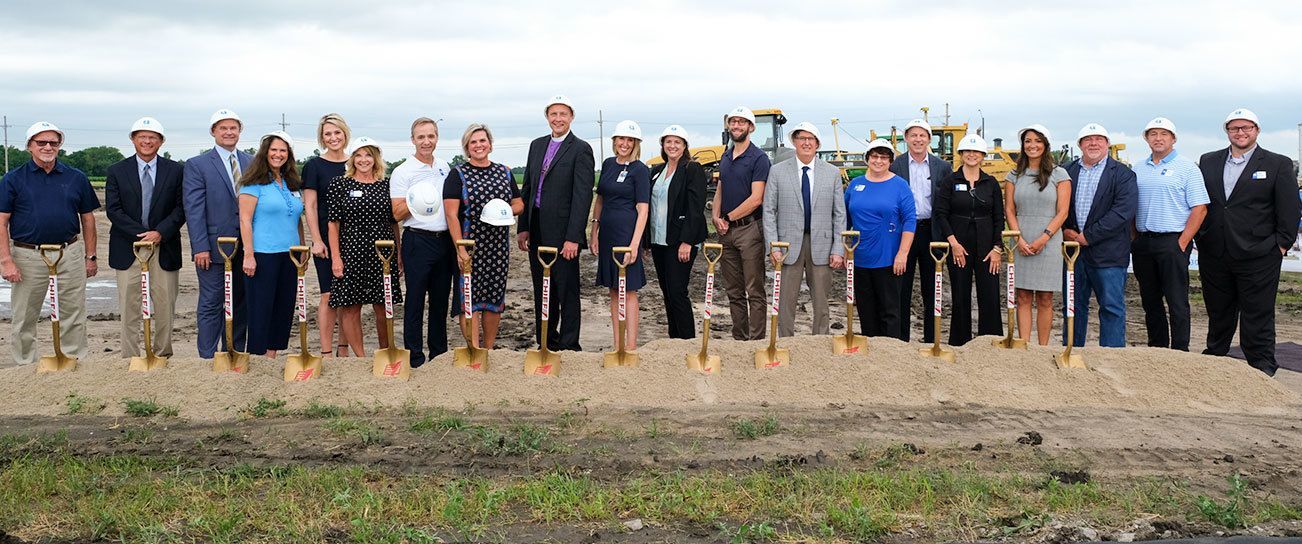 Better Together…project partners, Tabitha Board Members and Leaders Cultivate the kick-off of Tabitha at Prairie Commons.
Breaking Ground in Grand Island
Across a windswept Grand Island prairie, the weather broke, just in time, to kick-off of construction of Tabitha at Prairie Commons and get ceremonial shovels in dirt (okay mud).
Over 100+ friends, family, TEAMembers, local businesses and project partners: Chief, Zeigler, Pinnacle Bank and Senior Housing Partners turned out to the Groundbreaking Ceremony to support Tabitha's latest major endeavor, our 200,000 square foot Senior Living Community campus.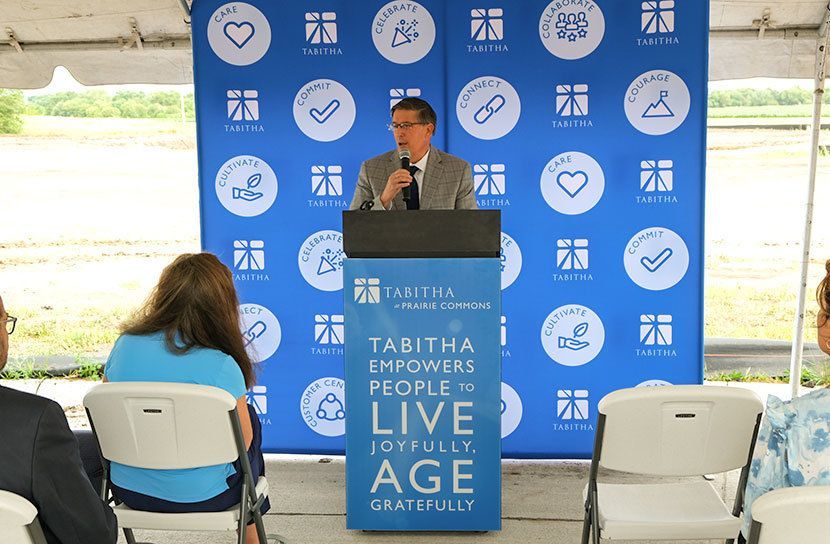 Grand Island Mayor Roger Steele shares his perspective on providing Senior resources to the community.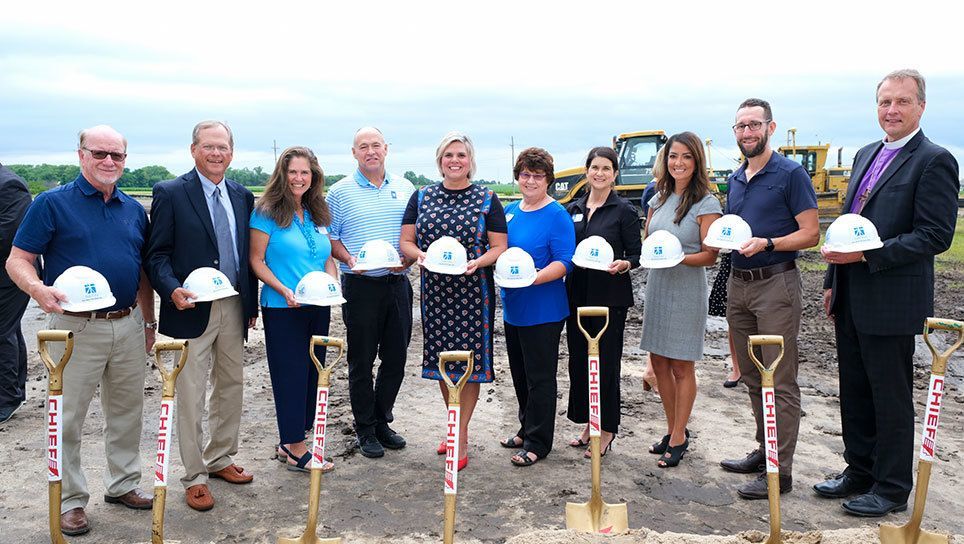 Tabitha Foundation and Inc. Board Members Celebrated on the future site where Seniors will call home.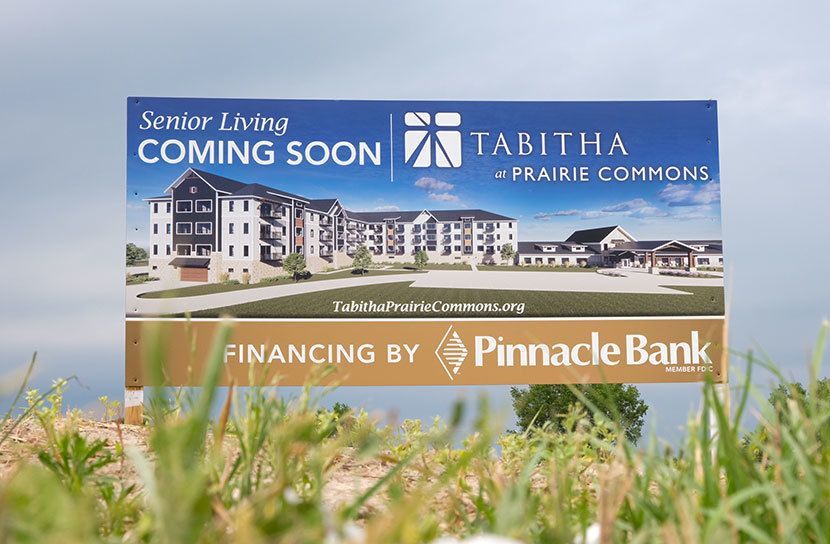 Outstanding in the field, literally, is Tabitha's first 'sign' that great new things are to come.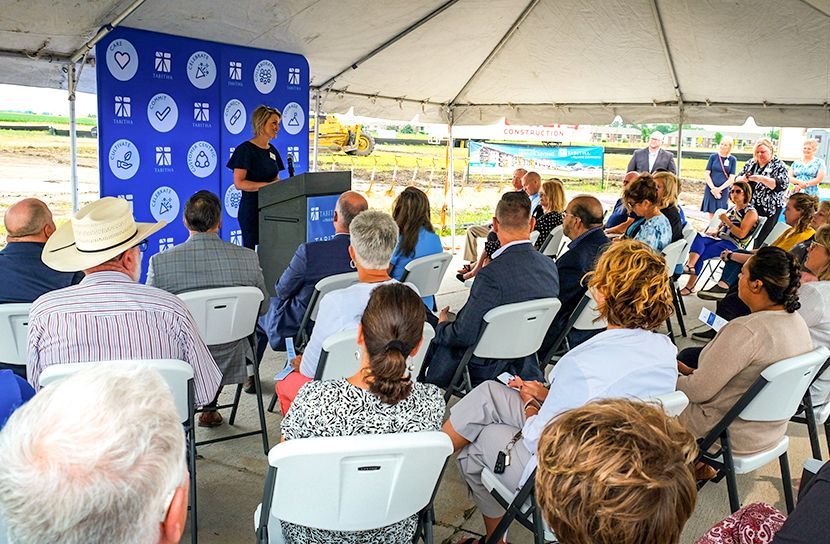 Supportive guests joined Tabitha at the construction site where work has already started.
For more information about Tabitha at Prairie Commons, contact a Senior Care Expert today.