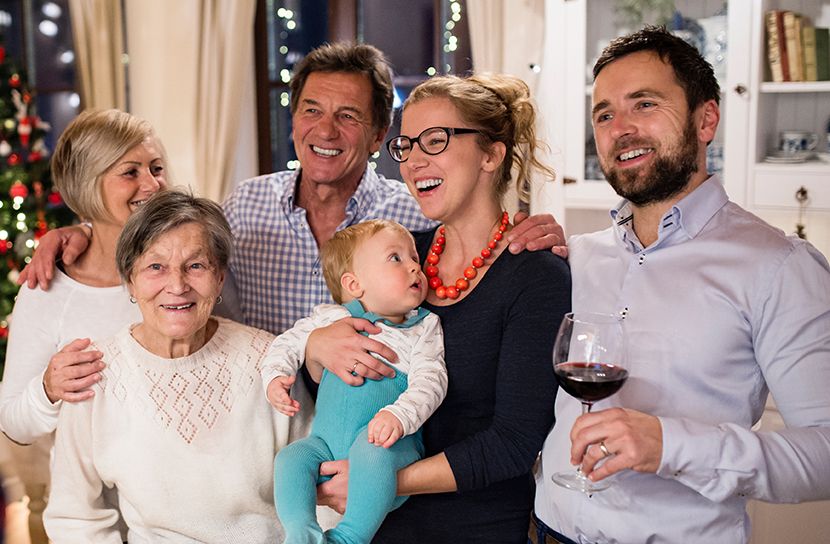 Check In On Others This Season
It is that time of year again, when friends and families gather for seasonal festivities. For some, the holidays may serve as the only time they are able to visit their loved ones. This is an ideal time to do a well-being check, too. 
If you notice your loved one is having difficulty in getting dressed, bathing, managing multiple prescriptions or performing basic upkeep of their home, these factors may signal a need for in-home medical services. Another sign more help is needed is if they've experienced recurrent trips to the emergency room, hospitalizations, weight fluctuations or frequent falls. Tabitha offers a full suite of services to help address these health concerns.
Tabitha Home Health Care plays an integral role in the lives of seniors. The program provides customized support including physical, occupational and speech therapies, medication management, personal care assistance and other medical services based on individual needs, in the comfort of the senior's home, wherever home may be. Tabitha also offers a variety of senior living options when living at home may no longer be feasible.
Lincoln's premier senior living experience is GracePointe by Tabitha, Assisted Living and Memory Care Suites, catering to older adults looking for a maintenance-free lifestyle, enriching activities and assistance with personal care. Specialized memory care services are also available. Tabitha also has an assisted living community at Tabitha in Crete—The Gardens. In addition, Tabitha offers exceptional skilled nursing and long-term care in central Lincoln at Tabitha Nursing and Rehabilitation Center and in the innovative  residential environments of Tabitha Residences located on the main campus, in south Lincoln's Williamsburg neighborhood and in Crete, Neb.
Your loved one may have increasing symptoms and complications due to a chronic illness or disability. There are several indications to consider that they might benefit from end-of-life care. The senior may sleep half a day or more, need increased assistance with personal care, incur frequent infections and hospitalizations and experience difficulty breathing, changes in diet or overall withdrawal from activities. Tabitha Hospice is here for seniors and their families and provides expert guidance to those with a terminal diagnosis focusing on symptom control, pain management, personal care assistance and grief and bereavement support, again, wherever the senior calls home. The program can also help families discuss topics such as advance directives, selecting Power of Attorney (POA) and living preferences.
Many families avoid these discussions until there is a crisis. Being proactive and addressing 'what's next' eases the stress of making difficult decisions and frees up valuable time to spend with each other. Seize the moment during the holidays and put plans in place to ensure their safety and overall well-being as they grow older.
For all your questions and Senior Care needs, start with Tabitha. Contact a Senior Care Expert today.