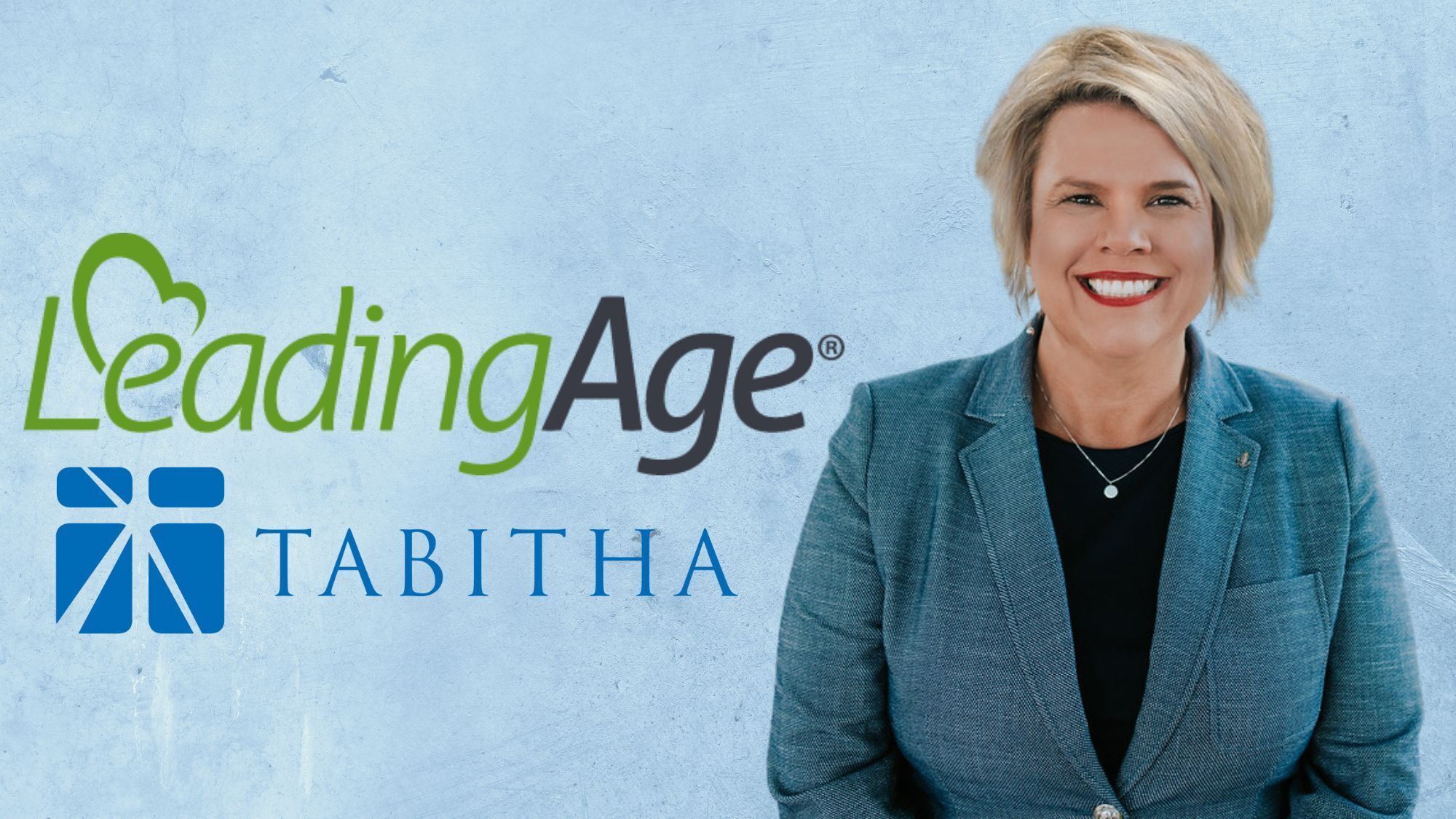 Christie Hinrichs Partners with LeadingAge to Strengthen the Future of Aging Care
LeadingAge is entering 2023 with a strong focus on member support and advocacy—and as a member of their Board of Directors, Tabitha President & CEO Christie Hinrichs is part of the mission to deliver necessary support to senior care organizations throughout the nation.
"LeadingAge is a resource that no organization serving older adults should take for granted," Hinrichs said. "Tabitha continually gains valuable insight from LeadingAge, which guides our teams to be able to provide care that is constantly improving and shifting to meet new needs. Where there is innovation, there is LeadingAge, which has also allowed Tabitha to be at the forefront of new ideas in caring for older adults. I am grateful for the opportunity to serve alongside such an influential Board of Directors."
Hinrichs joined LeadingAge's Board of Directors in 2016. Her leadership has guided Tabitha towards winning several LeadingAge awards, including the Trusted Voice Award.
According to LeadingAge's blog, this is the third year of increased dedication and commitment to the organizations it serves, including Tabitha. The COVID-19 pandemic and consequential events have inspired LeadingAge to take measures to ensure providers of home health care, hospice and other aging services can continue servicing communities in need.
"Workforce continues to be our members' primary concern and our organization's top priority because without dedicated aging services professionals, there is no care. An all-of-government approach is vital to ensure that older adults and families can access the care they need wherever they call home," said Katie Smith Sloan, President and CEO of LeadingAge. "I look forward to working with our board on more ways we can lift up our nonprofit members with what they need to keep their doors open, from leadership development to scenario planning." 
LeadingAge is less of a singular association and more of a community of over 5,000 nonprofits throughout 38 states dedicated to serving and caring for older adults. To learn more, visit LeadingAge.org.