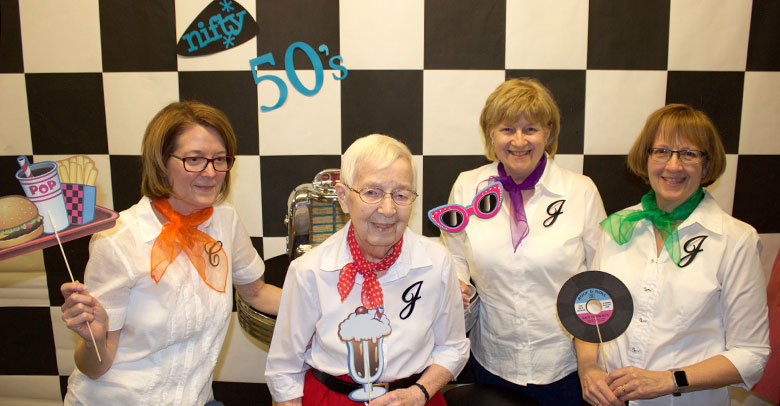 Cruising Down Memory Lane
Proving you're never too old for a senior prom, GracePointe by Tabitha Assisted Living & Memory Care Suites hosted its annual spring dinner and dance with a 'Rolling Into the Fifties' theme.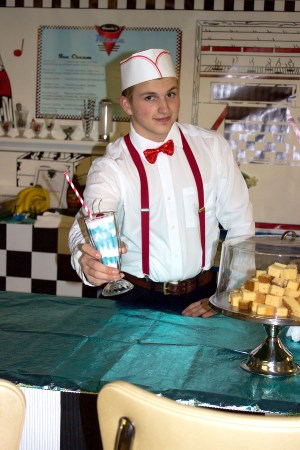 The night included a drugstore-inspired soda fountain complete with a jerk, a soda jerk that is, Tabitha's Executive Chef Oliver Gift and Food and Nutrition Associate Kyle Duke. Tasty treats were ordered up and drinks were served in original glass bottles. Memorabilia from the era were on display from 45 records, a drive-in filled with classic cars and guests sporting their best saddle shoes, letterman sweaters and poodle skirts.
"This is one of our favorite events of the year. It's so much fun to plan and bring to life an evening that residents and their guests buzz about before, during and long after the night wraps up," added GracePointe by Tabitha Administrator Megan Novell.
View more photos from the event here.
GracePointe is Lincoln's premier assisted living experience; a beautifully designed, state-of-the-art community providing Tabitha's award-winning and compassionate care. GracePointe by Tabitha offers a maintenance-free lifestyle, around-the-clock personal care, enriching activities focused on health and wellness and leading-edge technology. It provides older adults—including those experiencing dementia-related memory loss and Alzheimer's disease—with all the richness of living in a safe and reliable environment families can trust.
Learn more about GracePointe by Tabitha here, or contact a Continuum Navigator at 402.486.8520.