Tabitha Welcomes Enninga as Hospice Nurse Practitioner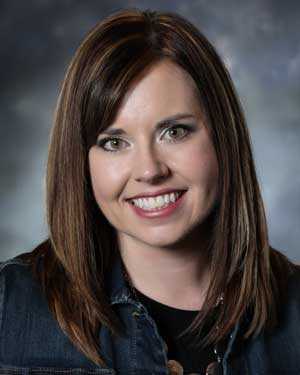 Chelsea Enninga
Tabitha, Nebraska's industry-leading Senior Care provider, is pleased to welcome nurse practitioner Chelsea Enninga to Tabitha Hospice. She will work closely with the medical communities in and around York and Grand Island, Neb., to ensure Tabitha Hospice clients receive the highest quality of care and that treatment conforms to Medicare eligibility regulations.
Enninga comes to Tabitha with over 12 years of nursing experience providing care to older adults in long-term, inpatient, outpatient and residential hospice settings. She has extensive experience in palliative care and is certified in wound and ostomy care. Enninga is a current member of several industry organizations and committees including the Nebraska Nurse Practitioner Association (NNP). Throughout her nursing career, she has served as a palliative care expert, presenting at the annual Nebraska Nurses Association and Nebraska Nurse Practitioners Convention and to nursing personnel at leading healthcare organizations.
Tabitha Hospice Administrator Chris Wismer shared, "Chelsea is a natural fit for Tabitha Hospice. She is so passionate about connecting with families and doctors in the community, educating them on the fundamentals and benefits of end-of-life care. We're grateful to have her as part of the Tabitha team."
As the first and most experienced provider of hospice care in the state of Nebraska, Tabitha Hospice is the gold standard for quality, compassionate, end-of-life care. Tabitha Hospice care is provided wherever a client calls home, including an innovative hospice residence in Lincoln, The Journey House. Tabitha provides exceptional clinical care, symptom control and pain management as well as emotional and spiritual support to clients and their families so they are able to spend their final months according to their wishes.
For more information about Tabitha Hospice, contact a Senior Care expert or call 402.486.8520.