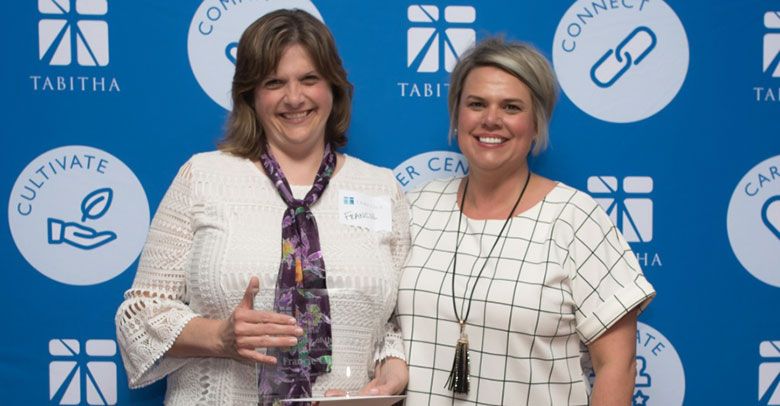 Francie Cable Named Tabitha TEAMember of the Year
Tabitha, Nebraska's industry-leading Senior Care provider, congratulates TEAMember of the Year, Francie Cable. Cable is a patient care coordinator for Tabitha Hospice. She hires and supervises nurses and aides in Lancaster County ensuring clients and families receive exceptional hospice care services.
Cable has been with Tabitha for over 17 years and has spent most of her career in the hospice field. She is a registered nurse and has also maintained certification in hospice and palliative care for over 15 years.
Tabitha President and CEO Christie Hinrichs affirms Cable's commitment and success. "From the moment I first met Francie, I knew she was very special and did not hesitate to hire her," Hinrichs said. "She's the epitome of hospice care—compassionate, dedicated and caring—and has touched so many hearts throughout her career. We are so thankful to have her on the Tabitha team."
As the first and most experienced provider of hospice care in the state of Nebraska, Tabitha Hospice is the gold standard for quality, compassionate, end-of-life care. Tabitha Hospice care is provided wherever a client calls home, including an innovative hospice residence in Lincoln, Journey House. Tabitha provides exceptional clinical care, symptom control and pain management as well as emotional and spiritual support to clients and their families so they are able to spend their final months according to their wishes.
View more information about Tabitha Hospice or contact a Senior Care Expert today.