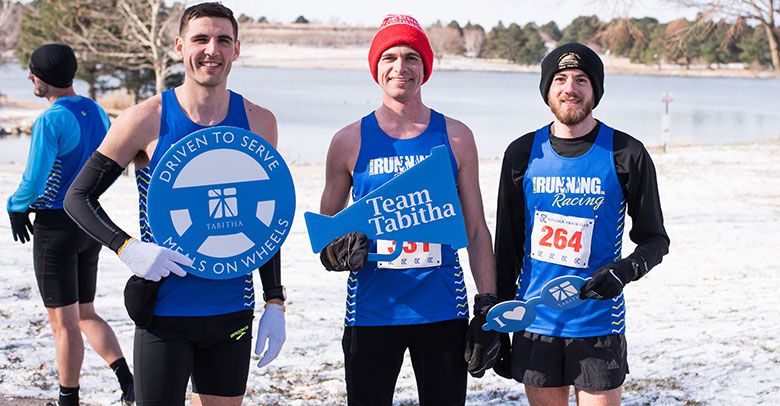 Frigid Temps Can't Stop Tabitha Meals on Wheels Supporters
Tabitha, Nebraska's industry-leading Senior Care provider, in collaboration with the Lincoln Track Club, hosted the second annual 10K and 2-Mile Race at Holmes Lake Park in Lincoln. Layering was the word of the day. In spite of record-breaking temperatures, runners, walkers and spectators bundled up to support their friends and neighbors who rely on Tabitha Meals on Wheels.
The lifeline program is celebrating over 50 years of serving up hot, nutritious meals along with a friendly visit and wellness check to Lincoln residents. A portion of race entry fees went to benefit this invaluable community service that delivers a meal along with independence and supports 500 neighbors daily in the safety and comfort of their homes.
The event had something for all ages and skill levels including a Kids' Grand Prix run as well as prepping for the Lincoln Marathon. Frigid weather didn't stop Tabitha resident Clarence Osborn, a 100-year-young Purple Heart recipient and running enthusiast, from participating in the 2-mile route.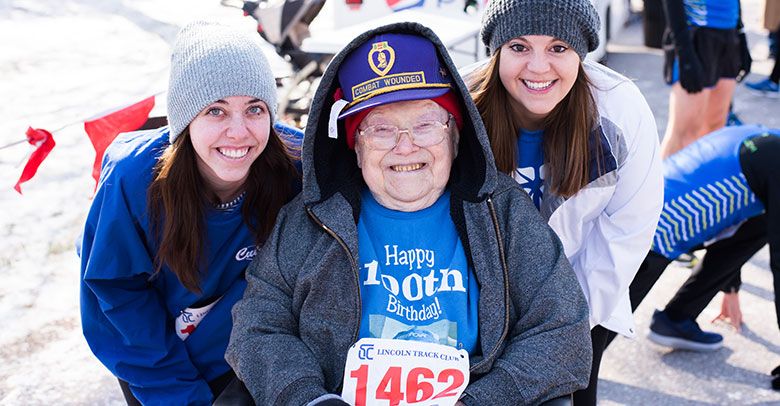 The race wrapped up Tabitha's annual March for Meals, the month-long event designed to elevate community awareness and impact of the Tabitha Meals on Wheels program. Through the generous support of local restaurants: Lazlo's, Fireworks, Valentino's, Eat Fit Go, Dino's and MōMō Pizzeria & Ristorante, as well as personal donations from community members, Tabitha raised enough to serve nearly 3,000 meals.
"It's heartwarming to see how many families and organizations rally to support their friends and neighbors through the Tabitha Meals on Wheels program," Tabitha Chief Development Officer Heath Stukenholtz said. "This commitment to community resonates throughout Lincoln and allows Tabitha to continue to serve those who are not able to afford the cost of a $6.25 meal."
Learn more about Tabitha Meals on Wheels here, or apply to be a Tabitha volunteer.