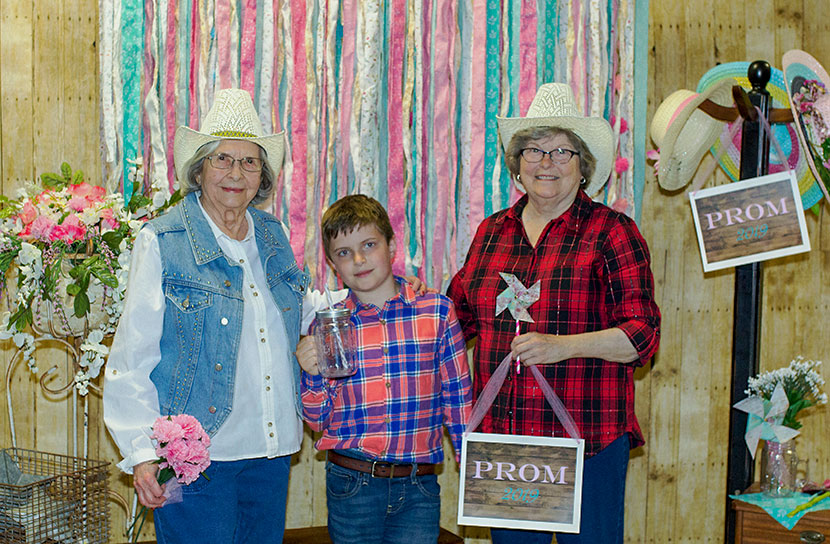 GracePointe Prom Celebrates Seniors
The term 'senior' has even more meaning at a special senior prom. GracePointe by Tabitha, Assisted Living & Memory Care Suites, hosted its annual spring dinner and dance with a nostalgic 'Springtime in the Country' theme.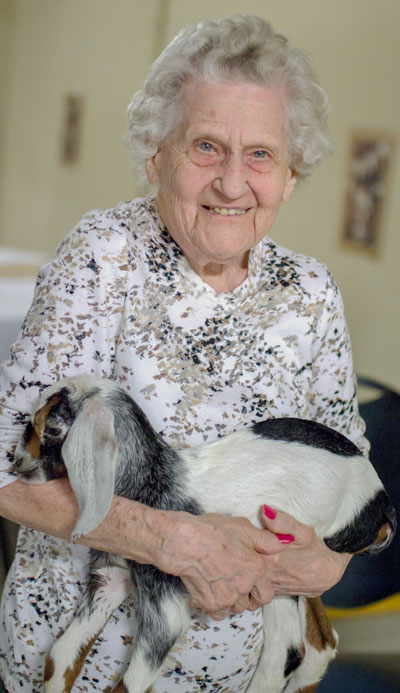 The night included live music, a farm-inspired petting zoo and delicious desserts and appetizers prepared by GracePointe's own talented executive chef. Students from Lancaster County 4-H clubs, "Rabbits R Us," "Five Star 4-H" and "Go Go Goat Getters," brought baby chicks, goats and rabbits for the residents and families to enjoy. Guests sported their favorite casual western attire, including bandana scarves they crafted, while enjoying classic country music. Student volunteers also accompanied residents during the event and on the dance floor for this intergenerational mixer.
"This year's prom was pretty special for the residents," stated GracePointe Administrator Megan Novell. "The night brought back memories for several residents who grew up and raised their own families on a farm. It's so neat to hear them reminiscing for weeks after the event."
GracePointe is Lincoln's premier assisted living experience; a beautifully designed, state-of-the-art community providing Tabitha's award-winning and compassionate care. GracePointe by Tabitha provides a maintenance-free lifestyle, around-the-clock personal care, leading-edge technology and enriching activities focused on health and wellness. It provides older adults—including those experiencing dementia-related memory loss and Alzheimer's disease—with all the richness of living in a safe and reliable environment families can trust.
For more information about GracePointe, contact a Senior Care Expert today at 402.486.8520.
View more photos from the event on Tabitha's Facebook page.