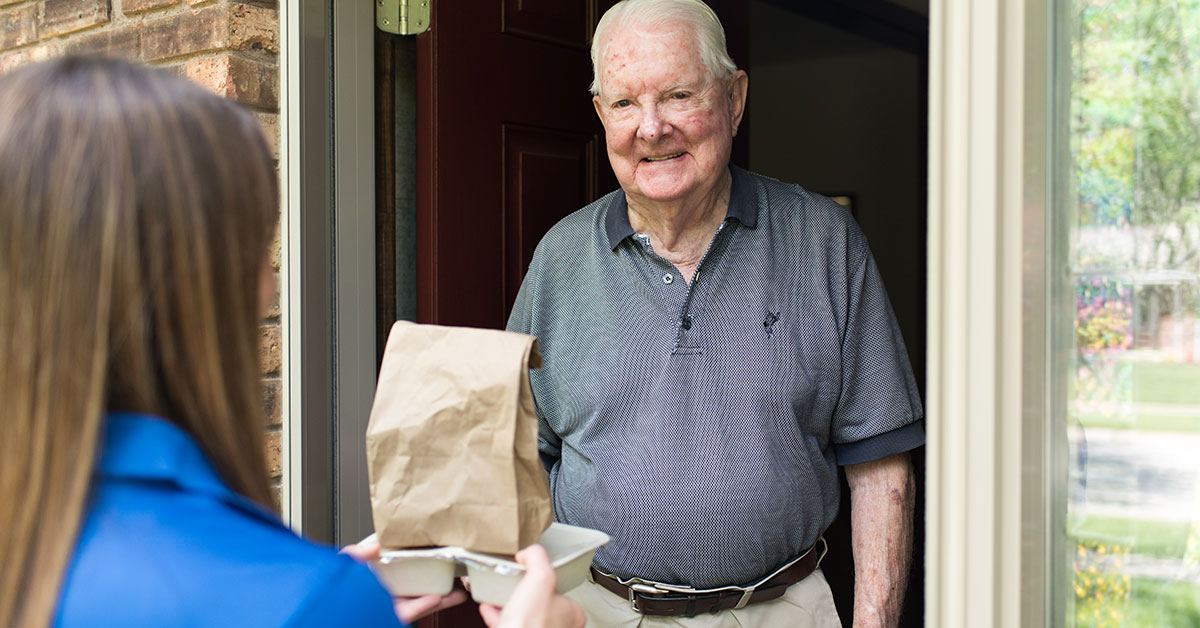 Help Friends and Neighbors Remain Independent
Tabitha's March for Meals is a monthlong celebration of Tabitha's Meals on Wheels program, the first program of its kind in Lincoln. It's geared toward rallying the capital city to support those who rely on this vital safety net to remain healthy and independent at home.
For some residents, all that's needed to successfully continue living at home is a hot, delivered meal. For over 50+ years and counting, Tabitha Meals on Wheels answers this need by serving more than 500 clients every day—including holidays and snow days.
The need for this program has risen 62 percent in the past decade. Although more than 70 percent of clients served cannot afford the $6.25 cost for a meal, Tabitha continues to provide this service thanks to generous donors and 1,000 dedicated volunteers.
These daily deliveries provide more than a meal; they bring a friendly face and a safety check. For 85 percent of the recipients, volunteers are often the only people they have face-to-face contact with each day.
Get involved through March and beyond:
Make an ongoing impact by providing meals monthly.

Click for a list of Lincoln restaurants giving back through the "March IN and Dine" initiative. These include: Venue, Lazlo's, Valentino's and more.

Join us on Saturday, March 30, at the Lincoln Children's Zoo for the Tabitha Miles for Meals Run, featuring new 10-mile, 5k and 1-mile courses. Click to learn more and register.

Designate your corporate gifts or grant dollars to Tabitha Meals on Wheels

Adopt a daily, weekly or monthly route to deliver meals to Tabitha clients.
To learn more about Tabitha's March for Meals on Wheels, click here or contact Tabitha Foundation, 402.486.8509.