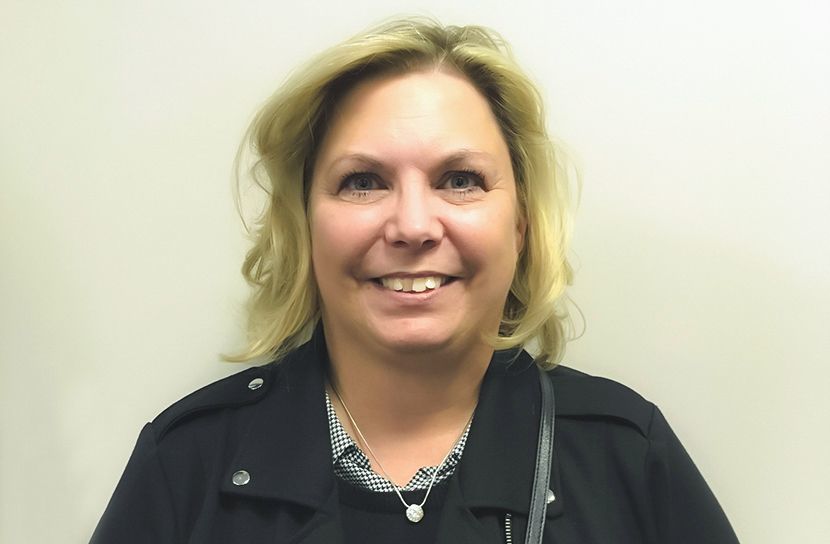 Here for You: Meet Your Grand Island Neighbor Dina Robinson
Tabitha Home Health Care's Dina Robinson, a central Nebraska native, currently serves as Clinical Quality Assurance Performance Improvement (QAPI) Manager. Robinson works diligently to ensure Tabitha's internal checks and balances are in place for the highest quality-of-care outcomes for clients and families. Her supportive role is a crucial part of Tabitha's home health program.
Robinson is truly a neighbor serving neighbors. She and her husband raised five children in the Elm Creek area. She enjoys spending time with her family including 20 beloved grandchildren and two great-grandchildren (not to mention keeping up with three sets of twins). She's active in the community and currently serves on the exam committee of the National Association of Long-Term Care Administrator Boards (NAB) for Home and Community Based Services (HCBS).
"Dina strives to make sure older adults receive the expert, quality care they need and deserve," said Marci Whipple, Tabitha Home Health Care Administrator. "She's passionate about sharing her knowledge with others and promoting a collaborative workplace to ensure Tabitha TEAMembers have the latest training and skills necessary to continuously meet and exceed expectations of those we care for and about."
Proudly voted the Best of Grand Island for In-Home Care five years in a row, Tabitha plays an integral role in the lives of residents, especially in remote and/or underserved rural areas. The program provides customized medical care as well as physical, occupational and speech therapies, medication management, personal care assistance and other medical services based on individual needs in the comfort of the clients' home, wherever home may be. In-home support is also ideal for individuals needing recuperative care after a recent surgery or hospital stay.
Robinson and Tabitha Home Health Care provide expert care and support whenever, wherever, however clients and their families need it, so older adults can remain independent and safe in their homes as long as possible.
To learn more about how Tabitha can help you at home, contact a Senior Care Expert today.