Proactive Health: How Can I Prevent Falls?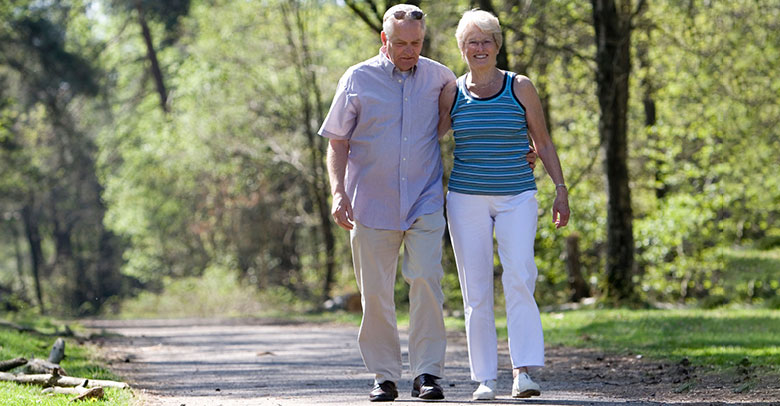 Did you know that 25-30 percent of people aged 65 and over will report a fall? Falls may be common, but they don't have to be a normal part of aging. With just a few simple changes, you can decrease your risk for falls and injury.
Keep steady on your feet
Dizziness and shortness of breath are a leading cause for falls. Check with your doctor if dizziness is a side effect of medications you are taking, rise slowly when getting out of bed and use a cane or walker to help maintain balance on uneven or unfamiliar ground. Supportive, rubber-soled and low-heeled shoes may also help you keep your balance.
Take a daily walk
Physical activity improves strength and muscle tone, ultimately making you steadier on your feet. Talk with your doctor about an exercise plan that's right for you.
Fall-proof your home
Remove items, electrical cords and rugs that are in the way of walking paths and placing nightlights in hallways to provide sufficient lighting in dark areas.
Questions about aging? Contact us today or call 402.486.8520 | 800.418.9335.