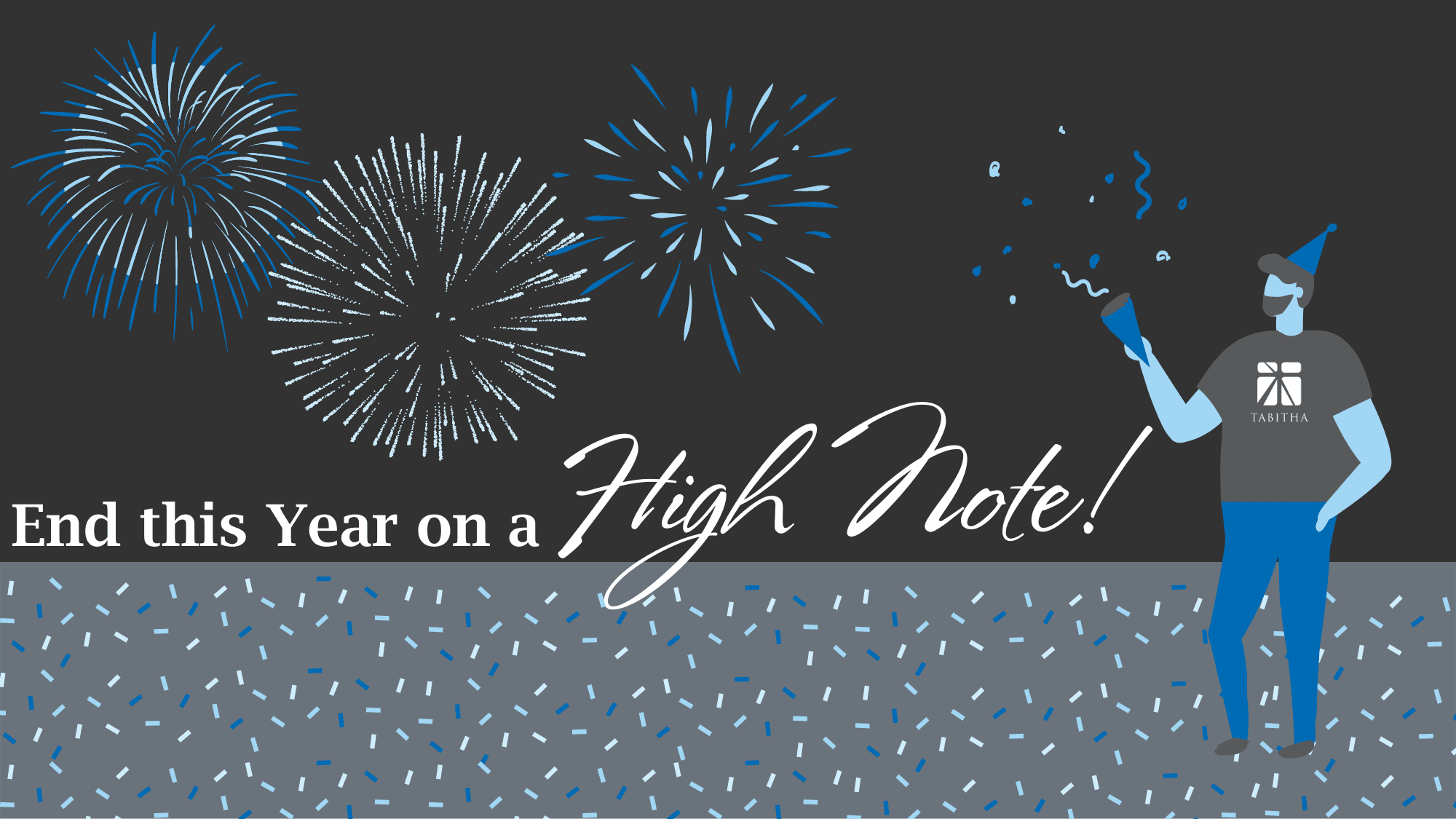 How Do I End This Year on a High Note?
There's certainly a difference between going into New Year's optimistic, prepared and ready to face whatever comes your way versus feeling off-kilter with loose ends that need closure. There's many steps you can take—both personally and professionally—to finish out your year in a great way. Need ideas on how to do this? We've got you covered! Here are some ways to be out with the old and in with the new for 2023.
At work:
Declutter your workspace. There's no better feeling than walking into the workplace after the holidays to a perfectly arranged space. Recycle old papers that have built up over the year and clean out forgotten stashed-away snacks.
Reflect on the year's achievements (and mistakes!). Celebrate everything you've done for your team this year! On the other end, if you want to improve, it's important to reflect on the mistakes you've made as well. Learning from your missteps is the most powerful thing you can do to better the future you.
Write out your goals for the coming year. Whether it be a couple days, a couple weeks or a couple months down the line, having a plan in place puts you in a productive and goal-motivated mindset, as opposed to returning to work and thinking, "What was I supposed to be doing again?"
Meet with your team. Oftentimes, if you work with a close-knit group, your success is based on each other's successes. Touch base with one another to ensure everyone is in the right spot. If someone is falling behind, helping them catch up can put your team ahead for the months to come.
Finish what you can. After an overwhelming day, you may think, "I'll just leave this for tomorrow." Sure, this might work on a Friday-to-Monday basis, but it'll weigh you down for the new year. You'll thank yourself for completing what you can before leaving for the holidays!
At home:
Donate what no longer brings you joy. Whether clothes or a side table that doesn't match the rest of your living room, donating items helps others find new treasures while helping you get rid of unnecessary items. If you're trying to make some extra cash, you could also try selling items on platforms like Facebook Marketplace or Craigslist.
Forgive yourself. Though mistakes or wrong moves teach us lessons, it can be easy to internalize these and make us feel less than. However, any wrong moves you took are in the past, so the only thing to do is forgive yourself and look toward the future. You're doing good things—don't let your faults distract you from your greatness!
Cancel unused subscriptions. Before you unknowingly spend $100 on a yearly subscription that renews on the first of the year, CANCEL IT! It doesn't matter if it's for a streaming service, a monthly delivery or a gym membership you only used once, if you don't have use for it or you think, "I'll use it eventually," you should probably just get rid of it.
Catch up with buddies. Is there someone you've fallen out of touch with throughout the busy year? Grab coffee with them or pay them a visit. Sometimes it's fun to get caught up on all the gossip that's happened over a year's time, and being in good company will raise your spirits.
See your doctor! Did you visit your primary care provider for an annual appointment? If yes, good job—and skip this tip! If not, schedule an appointment! Better late than never; seeing your provider once a year is key to being proactive with your health.
Hopefully you feel a little more secure in tying up loose ends now that you have some tips to take the first steps into a successful New Year's. 2022 has been great, but it's time to be even better in 2023!
For answers to all your aging questions, start with Tabitha. Contact a Senior Care expert today.