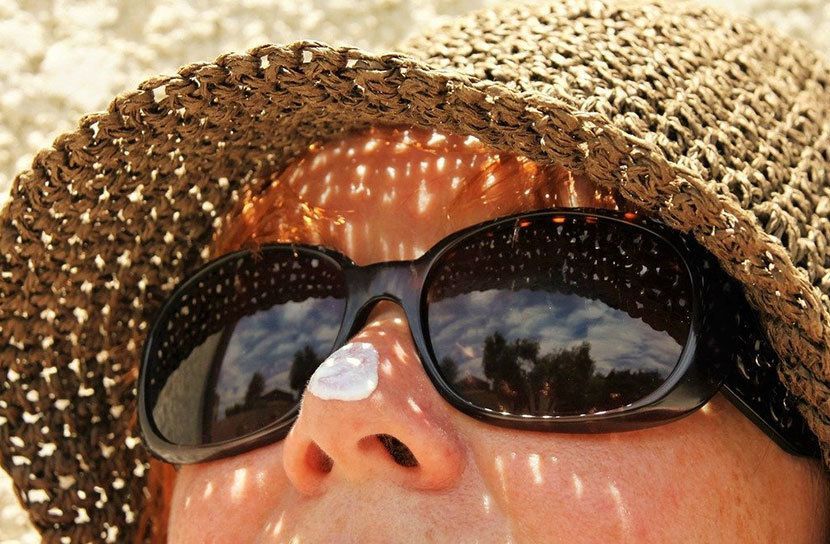 How Does Using Sunscreen Protect Our Skin as We Age?
Some sun can be good for you, but in order to keep your skin healthy and ultimately reduce the risk of skin cancer, it's best to take precautions.
There are three types of skin cancers. Basal cell carcinoma and squamous cell carcinoma grow slowly and rarely spread to other parts of the body. They're usually found on parts of the skin most often exposed to the sun such as the head, face, neck, hands and arms. Melanoma is the most dangerous type of skin cancer as it can spread to other organs and be deadly.
Try to avoid being in direct sun for prolonged periods when the sun's rays are the strongest. Seek shade between the peak hours of 10 a.m. - 4 p.m. It's also important to remember that you can get sunburned on a cloudy day and when you are in or around water. Being cognizant and wearing sunscreen will help protect your skin against the harmful rays of the sun.
When choosing sunscreen, make sure to select a sunscreen with a Sun Protection Factor (SPF) of 15 or higher. An SPF of 15 will block out 93% of the sun's rays, an SPF of 50 blocks out 98%. Our lips can become sunburned, too. Choose a lip balm with SPF 30. Apply sunscreen 15 minutes prior to going outside. The extra time allows the ingredients to fully bind to your skin. Reapply sunscreen every two hours.
For answers to all your aging questions, start with Tabitha. Contact a Senior Care Expert today.