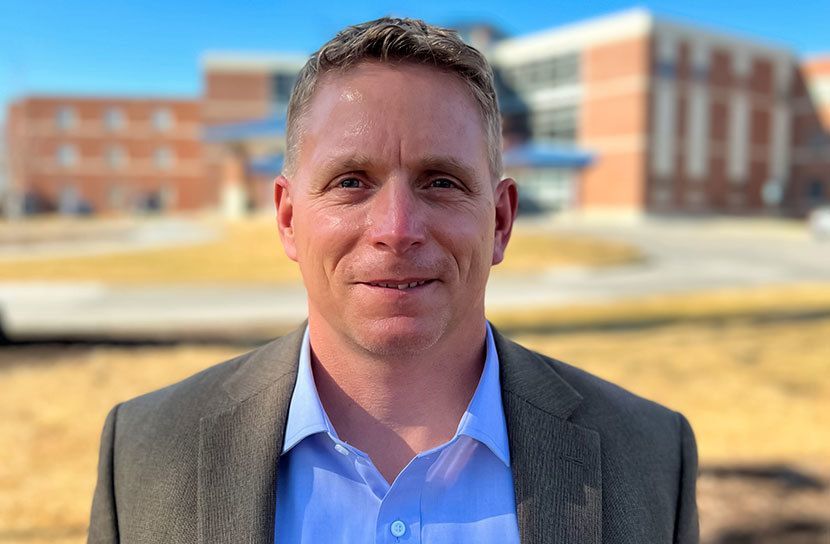 Tabitha Taps Lauterbach to Direct Foundation
Tabitha, Nebraska's industry-leading Senior Care provider, announced JP Lauterbach has joined its Tabitha Foundation, the fundraising arm of the Lincoln-headquartered nonprofit.
As the Foundation's director of development, Lauterbach will be tasked with identifying, cultivating and soliciting gifts to support Tabitha's purpose of empowering people to live joyfully, age gratefully, as well as helping create and execute annual giving initiatives.
Lauterbach has spent his career successfully steering nonprofits, most recently serving as chief operations officer for Lincoln's Metro YMCA. There, he oversaw the opening and expansion of facilities, program development and implementation, and provided support to its annual campaign and capital campaign fundraising efforts.
"For more than 20 years, I have been blessed to cultivate strong, lasting relationships. I've had the opportunity to create connections to — and foster friendships with —Lincoln's giving community," Lauterbach said. "Their generosity and passion for nonprofits and philanthropy will bolster the Tabitha Foundation as we continue to support Seniors who lack adequate resources for care, and look to the future as we raise funds for the development of groundbreaking ways to serve Seniors, such as Tabitha's InterGenerational Living Community."
"JP's years of experience guiding local nonprofits and facilitating their growth will be a true asset to Tabitha," said Christie Hinrichs, Tabitha's president and chief executive officer. "The impact he's had on shaping the landscape of Lincoln through his stewardship, leadership and strategic vision is evident. JP is the perfect person to lead the Foundation as Tabitha continues to be invited to new areas and find new ways to serve more and more Seniors."
For answers to all your aging questions, start with Tabitha. Contact a Senior Care Expert today.