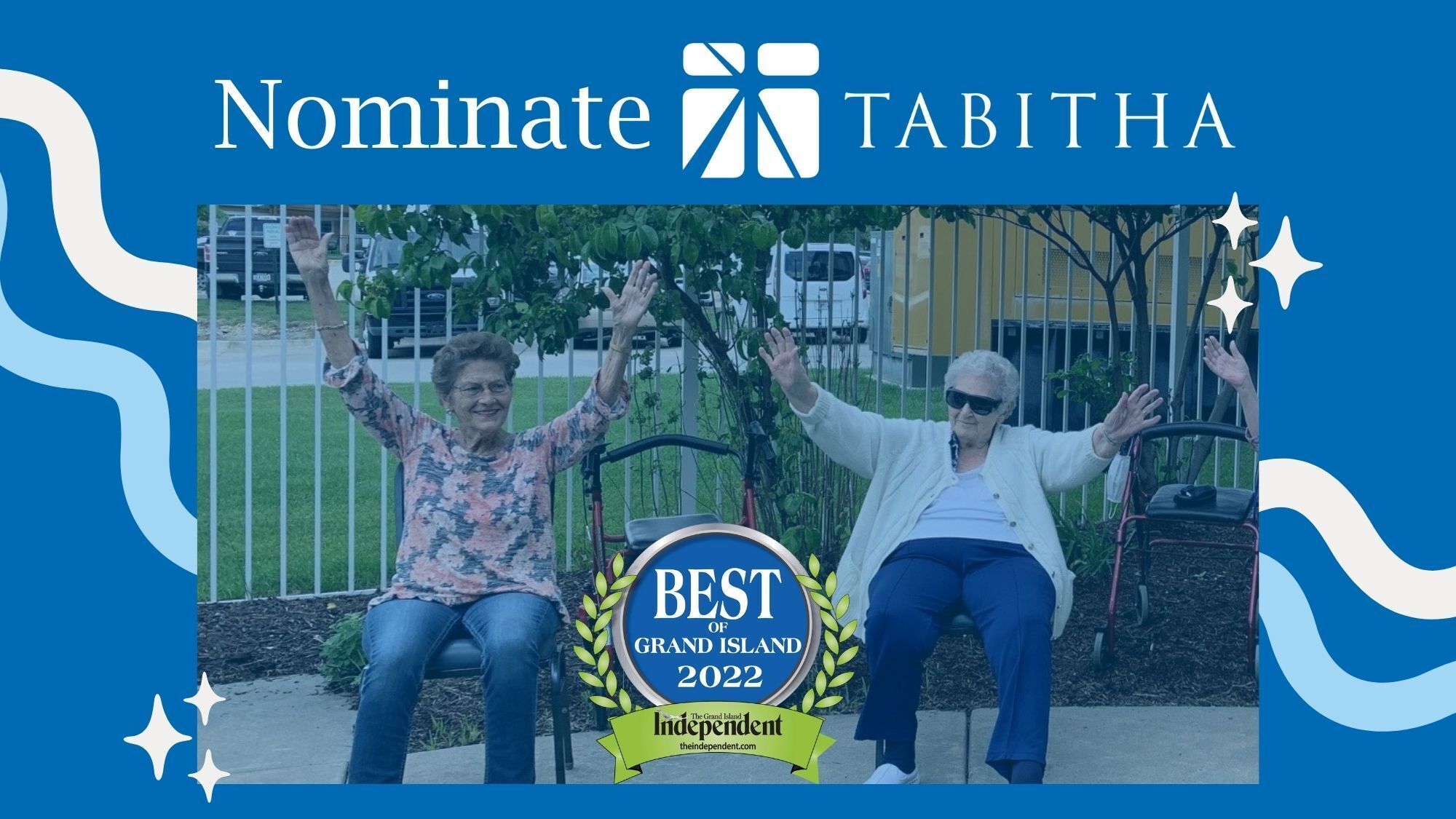 Nominate Tabitha for Best of Grand Island
This year's Best of Grand Island awards have begun! As Grand Island's trusted local nonprofit provider for more than 25 years, Tabitha needs your help to make the final ballot through nominations, starting June 21 and ending July 7.
In order to nominate Tabitha, follow these steps:
Visit www.BestOfGI.com
Under "Health & Medical," nominate Tabitha in Best Hospice and Best In-Home Care Company
Under "Community," nominate Tabitha for Best Customer Service and Best Place to Work
Make sure to put in your email and click "Submit" so the nominations go through!
One nomination is allowed per email address, per category. Please spread the word to friends, family and colleagues—thank you for your support and your help in making Tabitha Best of the Best for 2022!