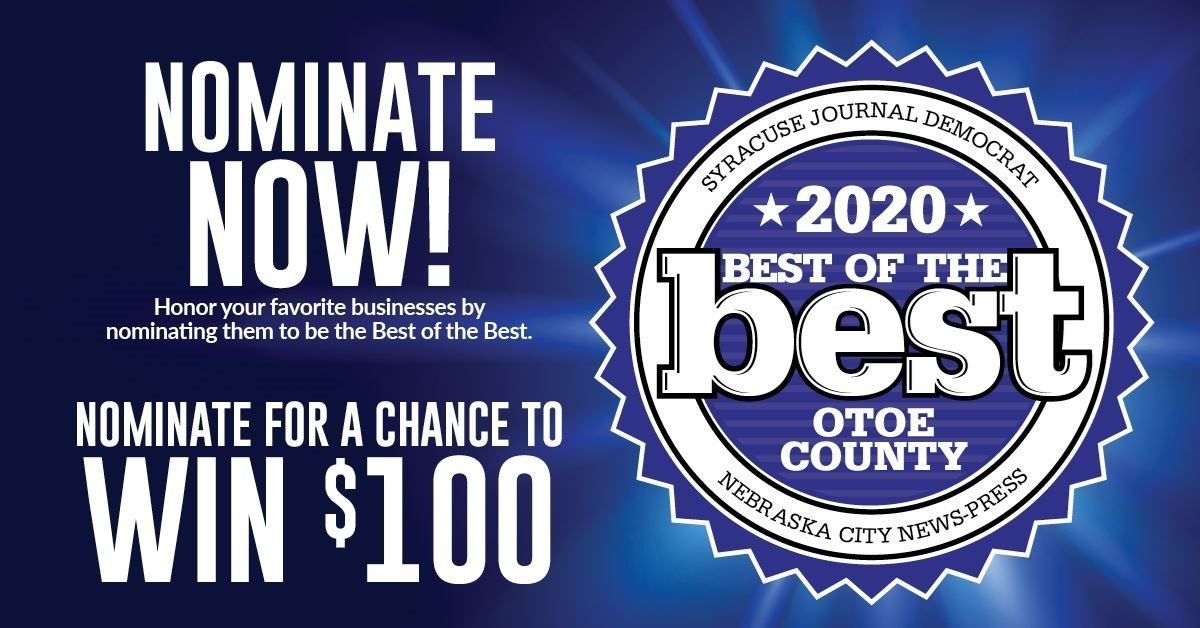 Nominate Tabitha for Best of Otoe County
Nonprofit Tabitha is honored to serve as Nebraska's Answer for Senior Care and would treasure your nominations for Best of Otoe County in the following categories.
Please nominate Tabitha through November 16:
Home, Home Services & Finance: Hospice & Home Health
People & Places: Place to Work
Services: Nonprofit
Top Employers: Overall Company, Leadership & Workplace Culture
The companies with the most nominations in each category advance to the voting round Nov. 18-30. You may nominate once per email address. Then be sure to share with friends, family and colleagues.
We value your support as we continue to empower people to live joyfully, age gratefully.