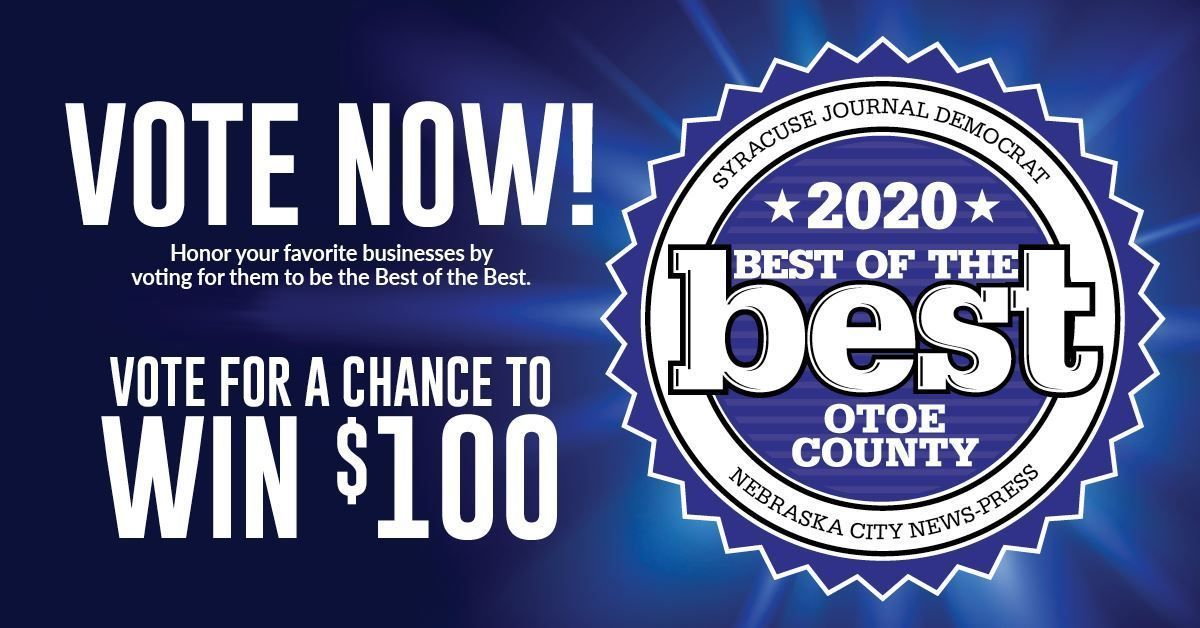 Vote Tabitha Best of Otoe County
Nonprofit Tabitha is honored to be a Best of Otoe County finalist in eight categories.
Between now and Sunday, Feb. 14, 2021, please vote daily for Tabitha for BEST:
If you vote in more than 25 categories, you'll be entered into a $100 sweepstakes drawing. Please vote and share with friends, family and colleagues.
Help Tabitha continue to empower people in our community to live joyfully, age gratefully—thank you for your support!