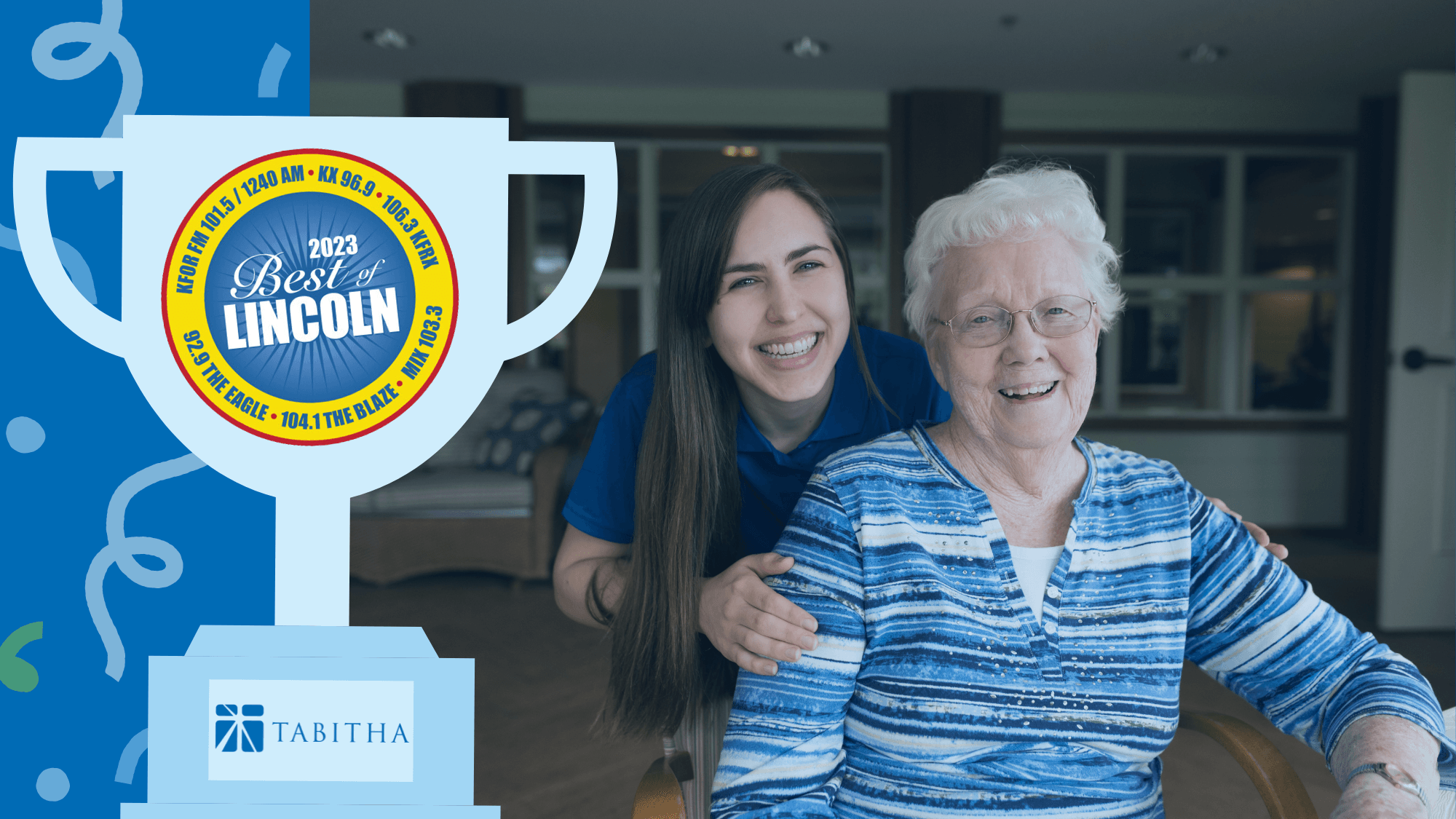 Nominate Tabitha as "The People's Choice" in Lincoln
It's again time to nominate local businesses in the annual Best of Lincoln Awards! To make the final ballot, Tabitha needs your support.
Now until June 30, join us in nominating Tabitha for the following "Best Of" categories:
Home Care Provider (The People's Choice for 14 years!)
Physical Therapy
Place to Work
Retirement Complex/Community
We are honored to serve Clients in Lincoln—the city where Tabitha is founded and based—and honored to provide our services to older adults throughout Nebraska. Please spread the word to friends, family and colleagues to make Tabitha "The People's Choice," which furthers our PURPOSE of empowering people to live joyfully, age gratefully.