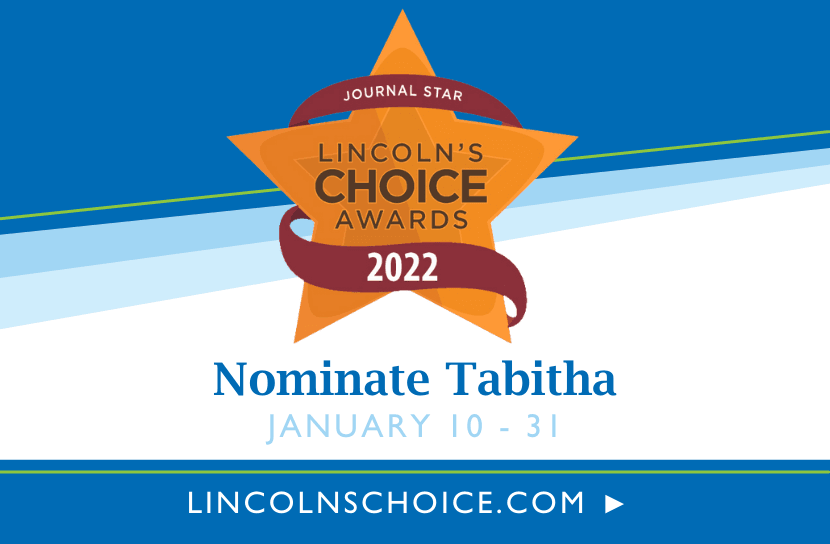 Nominate Tabitha Daily for Lincoln's Choice Awards
It's time again for the Lincoln's Choice Awards, when you get to nominate your favorite local businesses.
As Your Answer for Senior Care, we would love to make the nominee list in several categories. But we need your help to make the final ballot!
Every day between now and Monday, Jan. 31, please visit LincolnsChoice.com and nominate Tabitha Health Care Services for Best:
Help us continue to empower people to live joyfully, age gratefully—thank you for your support!