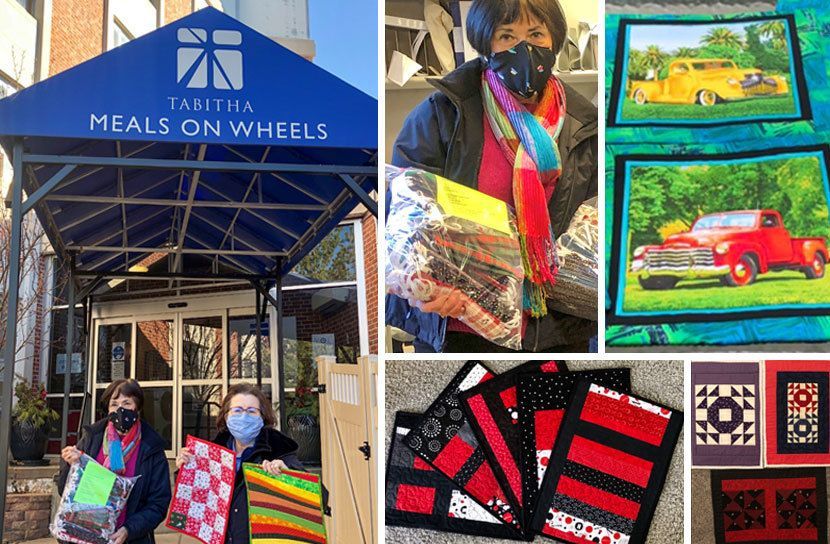 Quilters' Generosity Benefits Tabitha Meals on Wheels Recipients
Lincoln Quilters Guild members have been hard at work for the last year creating patchwork and quilting placemats for Tabitha Meals on Wheels recipients. The project, led by Jerry Lee Jensen, Caroline Forstrom, Janiece Goin, Lisa Burham and Julie Albrecht, was conceived in the fall of 2019, well before the pandemic hit Nebraska. They generously quilted and donated 560 placemats.
In addition, the Lincoln Covid Sewists group, coordinated by Sheila Green, made and donated 500 cloth face masks to be gifted with the placemats.
Lincoln Quilters Guild, founded in 1973, is an organization of 200 members "dedicated to promoting and preserving the art of quilting."  They are currently meeting via Zoom and look forward to resuming in-person meetings once the pandemic is over. For more information, visit www.LincolnQuiltersGuild.org.
Lincoln Covid Sewists is a group of over 120 sewists which include friends from the community, Lincoln Quilters Guild, and/or Lincoln Modern Quilters Guild members. Lincoln Covid Sewists have now made and donated over 27,000 cloth face masks, 500 surgical scrub caps, 269 hospital gowns and 12 pairs of surgical shoe covers to protect our community from the Coronavirus (COVID-19). Over 60 local organizations, mainly nonprofits like Tabitha, have been the recipients.
Learn more about Tabitha Meals on Wheels and how you can help by volunteering or donating today.