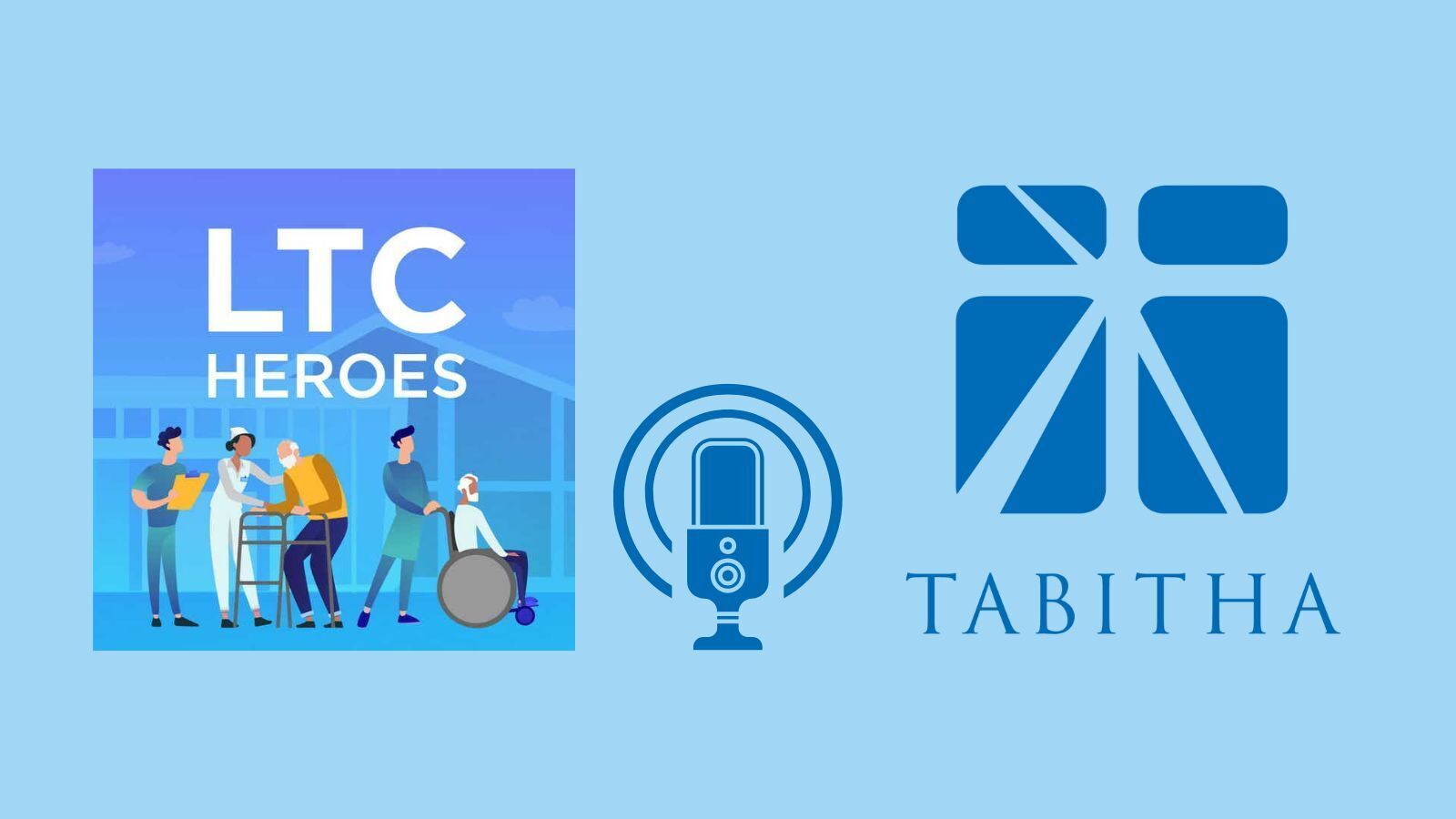 Reducing Senior Isolation: Tabitha's InterGenerational Community
By Cameron Zargar
For Christie Hinrichs, long-term care is more than a profession.
"I truly believe that I'm called to do this work," Tabitha's CEO said on the Long-Term Care (LTC) Heroes podcast. "I've often said my calling is to lead and inspire others to make a difference through faith and love, and Tabitha gave me the opportunity to do those things."
So when Hinrichs saw that Seniors in long-term care struggle with loneliness and engagement, she made a bold move. "Part of being disruptive in the system is saying, 'it's not okay'," she told Experience Care's Peter Murphy Lewis. She then designed a new model for education in long-term care, the first-ever intergenerational community. Listen to the interview below: 
The idea behind Tabitha's intergenerational community is to bring nursing students and Seniors a bit closer. While the former may have high fluid intelligence, they can still stand to benefit from the crystallized intelligence of the latter group.
"The transfer of wisdom is very important and is something you only gain as you grow older," Hinrichs said. "So the way that we have been positioning our battle against ageism and loneliness is using the mutual transfer of knowledge, information, and wisdom through intentional neighboring."
So how will it work? 
"We'll have independent adults over 55 living with college-aged students, who will be primarily nursing students or health science students," Hinrichs explained. "A group of older adults will be my advisors throughout this entire process. One such advisor is 99 years old and has offered a lot of advice."
This will involve a form of "reverse retirement" in which former nurses, housekeepers, and others with insight into the reality of care will be asked to provide younger students with ideas of how to improve the industry. "They miss the opportunity to teach," Hinrichs said of these Seniors. 
One purpose of this project is to address loneliness, which is a problem even when in the company of other Seniors.
"This advisor I mentioned lives in one of our communities and has daily interactions, but he says talking with 95-year-olds is not stimulating," she said. "And so he feels really lonely."
Another benefit of the project is that it may result in more people choosing long-term care as a career path.
"Nursing students generally think they want to be OB or surgery or ER nurses," she said. "But when they have the chance to live with older adults, they will realize that these people are super cool, and they will strongly consider going into this line of nursing instead."
This innovative endeavor is currently in development and one of the many ways by which Hinrichs and Tabitha are looking to improve long-term care and the quality of life for Seniors in general.