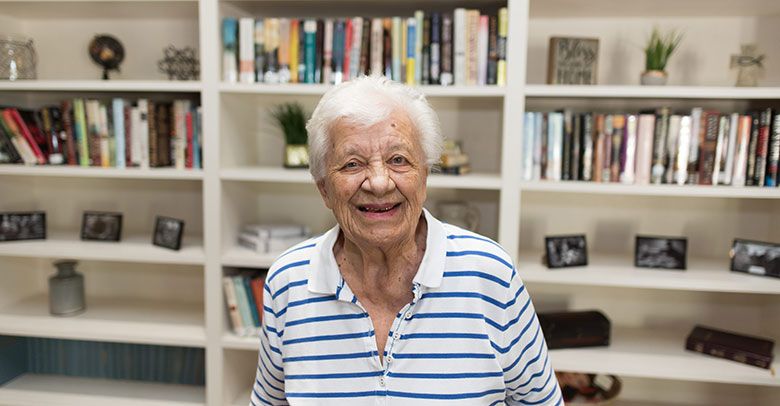 Should You Be Concerned About Home Safety?
Home is where we spend much of our time and tend to move around without thinking much about safety, especially for older adults who are more likely to live alone. Nevertheless, six out of every 10 falls occur at home.
If staying in your home is important to you, there are many changes you can make to your home that will help you avoid falls and ensure your safety. Whether you take extra caution in the kitchen or have a neighbor mow your lawn, every step taken makes a difference.
Here are some safety precautions to take at home. It may not be necessary to make all of the suggested changes. Consult with your doctor and be sure to re-evaluate home safety periodically as abilities and health conditions change.
Keep a lamp or flashlight and telephone within reach of your bed.
Post emergency and contact phone numbers by each phone.
Make sure obstructions are placed away from walkways and other frequented areas. Consider removing throw rugs and other small area rugs.
Avoid overloading electrical outlets. Power strips are a good solution for outlets that need more than two plug-ins.
Sometimes falls and other accidents can be prevented by just being able to see more clearly. Make sure rooms, hallways and working areas have ample lighting and use night-lights throughout the house.
Use assistive walking devices such as a cane or walker and rubber-soled, low-heeled shoes to help maintain balance on uneven or unfamiliar ground.
If you live alone, using an emergency alert system can help contact emergency medical personnel during a fall or severe illness.
Hire cleaning and yard services companies to complete more complex tasks, or have a family member, friend or neighbor help out.
Place light switches at the top and the bottom of stairs. Add handrails in stairways, too.
Use a plastic shower stool and hand-held showerhead and install grab bars in the tub/shower to make bathing easier.
For answers to all your aging questions, start with Tabitha. Contact a Senior Care Expert today.