Health Tip: Sleep and Skin Tips for Older Adults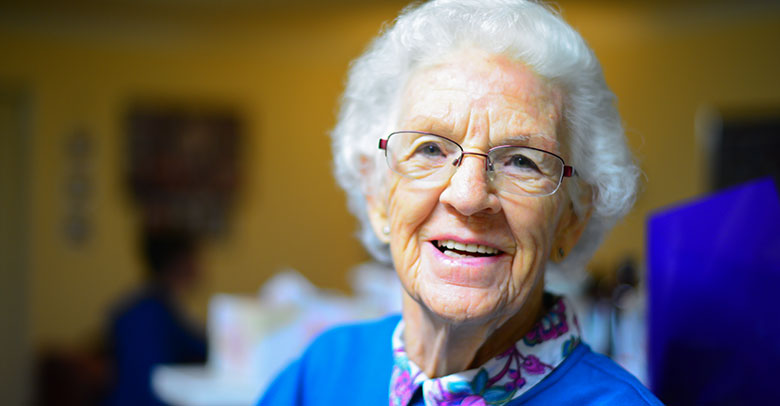 As we age, our bodies go through a number of changes. Below, we will discuss changes in sleep and in your skin, and what you can do to manage these changes as they occur.
How Does Sleep Change on the Aging Journey?
Sleep is an important part of our day. Up to one-third of our lives are spent in bed. Sleep is restorative, allowing the body time to repair itself at a cellular level and is important on the aging journey.
Throughout a single night, an individual's sleep patterns include multiple stages of light and deep sleep. Sleep patterns change over time as part of a normal aging process. Sometimes these patterns occur earlier, explaining why older adults tend to rise earlier and, in turn, go to bed earlier.
Additionally, older adults often spend more time in lighter stages of sleep. Some sleep changes, like insomnia, are not normal aspects of aging. Sometimes, these changes are symptoms of underlying health issues like heart problems or medication reactions. To ensure you're getting the best rest, try maintaining a regular bed and wake time schedule, avoid eating 2-3 hours before bed and establish a regular, relaxing bedtime routine.
How Do I Keep Skin Healthy on the Aging Journey?
As a person ages, skin can become drier, thinner and loses fat, so it looks less plump and smooth. Additionally, aged skin can take longer to heal when injured. Although aging is inevitable for any organ, the skin's aging journey moves along a bit more quickly with more exposure to sun (hello wrinkles), but there are easy steps you can take to reduce the aging signs.
Dry skin and itching can be relieved by staying hydrated, avoiding hot baths and showers and using mild soaps and moisturizers daily.
Age spots, sometimes called liver spots and wrinkles, are caused by years of sun exposure. To reduce the onset of spots and lines, seek shade whenever possible and don't forget the sunscreen!
Aging skin bruises more easily. Eat a variety of fruits and vegetables high in vitamin A, C, and E to keep your skin as healthy as possible.