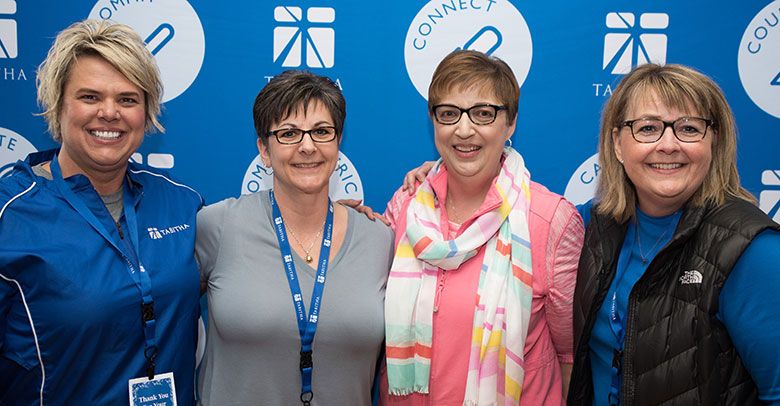 Stacy Clark Named Tabitha TEAMember of the Year
Tabitha, Nebraska's industry-leading Senior Care provider, congratulates Tabitha TEAMember of the Year, Stacy Clark. Clark is a continuum navigator in Tabitha's central and western regions, which includes the cities of Grand Island and York, Nebraska.
Clark joined Tabitha over 15 years ago, serving as an expert and guiding clients and families through the overwhelming process of Senior Care services. She conducts initial evaluations with each individual, determining their current needs and wishes as well as anticipating how those needs may evolve, while successfully accomplishing health and lifestyle goals.
Kristine Dykeman-Schoening, vice president of Tabitha Continuum, confirms Clark's success. "Stacy always goes above and beyond by providing sincere and compassionate customer service," Dykeman-Schoening said. "She exceeds expectations and is a natural fit for her role. Stacy is a go-to TEAMember for industry knowledge and is always comfortable having conversations to ensure those we serve, their family members and referral sources they've made the right choice by entrusting Tabitha with their care."
Tabitha's central and western teams serve the community with award-winning home health care services and compassionate hospice care, wherever home may be. Tabitha Home Health Care offers a full suite of medical services to help clients recover at home, find freedom from chronic pain or illness and continue living life as independently as possible. Tabitha Hospice provides the best clinical care, symptom control and pain management as well as emotional and spiritual support to clients and their families so they can spend their final months according to their wishes.