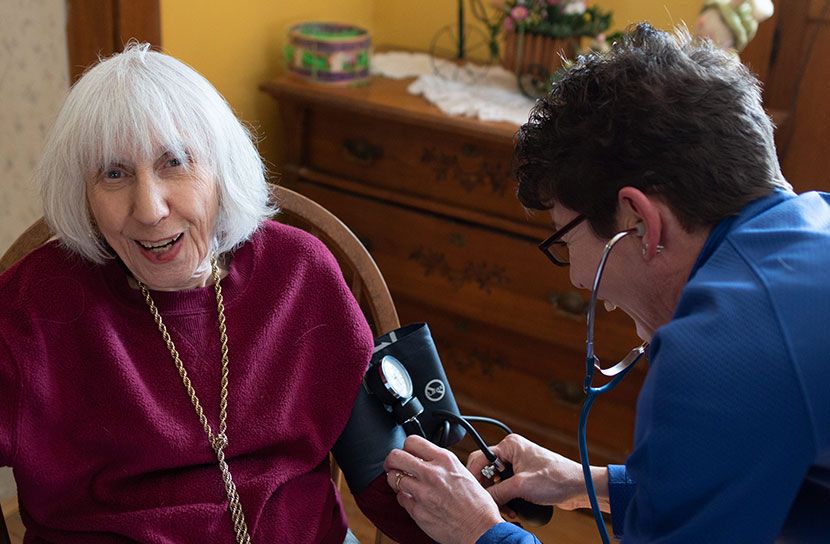 What Support is Available to Help Me Remain Independent at Home?
Combine a pandemic with 10,000 baby boomers retiring daily through the year 2030, and in-home support has never been more important. It is no surprise that Americans wish to remain independent at home as long as possible, but as people age, it can be harder to maintain a home, eat well and lead a healthy lifestyle. There are two main types of in-home support available to seniors: non-medical and medical home health care services.
Non-medical in-home support includes assistance in performing activities of daily living (ADLs) and instrumental activities of daily living (IADLs). This type of support is ideal for older adults who may need help with personal hygiene, meal preparation, transportation to and from medical appointments, light housecleaning, laundry and shopping for essentials. Non-medical care may also include companionship and supervision. Medical home health care provides several of these same services with the added expertise of nursing professionals.
Tabitha Home Health Care plays an integral role in the lives of seniors and is a lifeline service for those in remote and/or underserved rural areas of Nebraska. The program provides in-home support including physical, occupational and speech therapies, medication management, personal care assistance and other medical services based on individual needs, wherever the client calls home. This type of support is ideal for older adults who experience recurrent hospitalizations, have chronic health conditions or need assistance with activities of daily living.
Here are a few signs and symptoms that indicate it may be time for in-home support:
Experiencing:

Increased weakness and fatigue
Increased energy and effort while dressing or grooming
Significant weight loss or gain
More balance issues or frequent falls
Difficulty getting in and out of the bath or bed

Forgetting to:

Take medication or refill prescriptions
Manage personal finances and bills
If these sound familiar, in-home services may prove beneficial. Through a physician's order, Tabitha physical and occupational therapists can assess a home situation and make recommendations to make it safer or to help identify if there is a need for other home health services. Tabitha can also direct families to resources, even outside Tabitha's realm, so seniors are able to continue to live safely and independently at home.
For answers to all your aging questions, start with Tabitha. Contact a Senior Care Expert today.