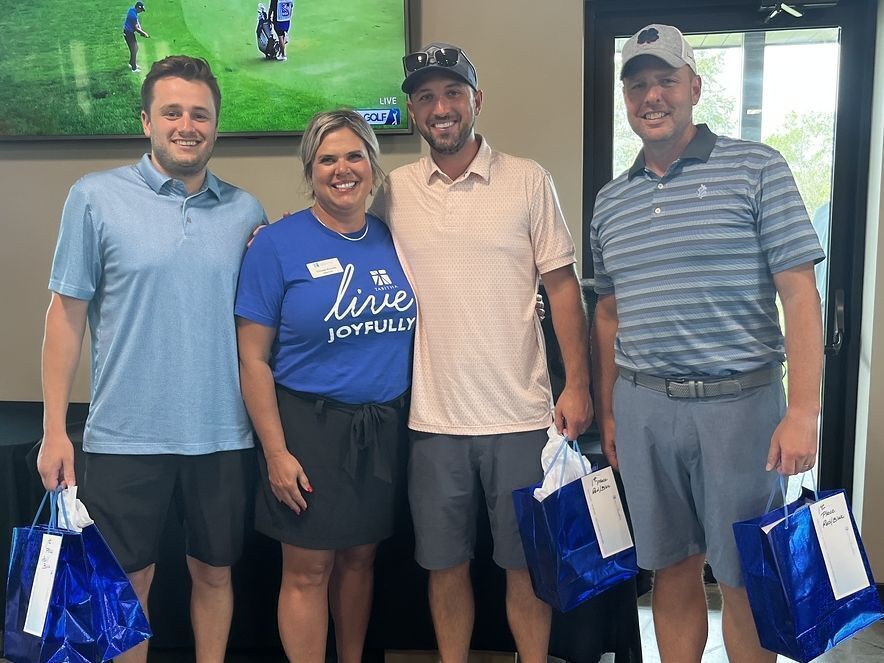 Tabitha and Gateway Sertoma Club of Lincoln Tee Off For Meals
Tabitha, Nebraska's industry-leading senior care provider, and Lincoln's Gateway Sertoma Club invited local businesses and community leaders to NuMark Golf Course for the 21st Annual Gateway Sertoma Golf Event — a day of golfing for good to benefit Lincoln's lifeline meal delivery program, Tabitha Meals on Wheels.
This year's event raised a total of over $87,000, equal to about 11,600 meals. These proceeds benefit meal recipients in the Lincoln area, eighty-one percent of which cannot afford the price of their meal, yet ninety percent say the meal allows them to continue living independently in the comfort of their own home.
Tabitha Meals on Wheels is driven by dedicated volunteers, delivering hot, nutritious meals. In addition, integral social services include a well-being check and positive interaction, when recipients may not see anyone else during their day, week or month. Tabitha faces a deficit each year to continue supporting older neighbors who cannot afford their meals — the shortfall will be nearly $700,000 in 2023.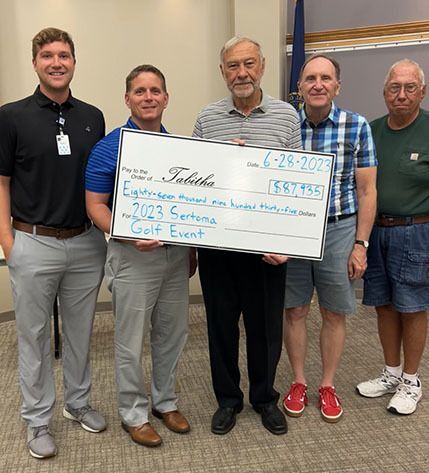 "Older adults, now more than ever, are counting on us," said Tabitha President and CEO, Christie Hinrichs. "It's a true blessing to see the outpouring of support at the Gateway Sertoma Golf Event year after year. Tabitha is grateful for everyone who joined us today, knowing the importance of the services that Tabitha Meals on Wheels continues to provide to the most vulnerable. Thank you to the businesses, community members and leaders who gathered for a cause, donated their time and treasure, and fulfilled Tabitha's PURPOSE: empowering people to live joyfully, age gratefully."
2023 marks the 21st year of collaboration between Tabitha and the Lincoln Gateway Sertoma Club. Since the event's creation in 2002, the annual event has raised $741,000 that has gone directly toward fighting food insecurity and the loneliness epidemic that impact older adults in Lincoln.
"Tabitha's partnership with the Lincoln Gateway Sertoma Club is invaluable," said Hinrichs. "We at Tabitha couldn't be more grateful to be one of their charitable causes. Their presence in the community serves as a beacon of hope and inspiration to us all."
The Gateway Sertoma Club of Lincoln was founded in 1961 and has contributed over $1.5 million to local causes in its 62 years of service. Founded on "service to mankind," the club and Tabitha joined forces to support local seniors through a mutual love of community building and golf. To learn more about Gateway Sertoma's mission and recent fundraising events, visit GatewaySertoma.com.