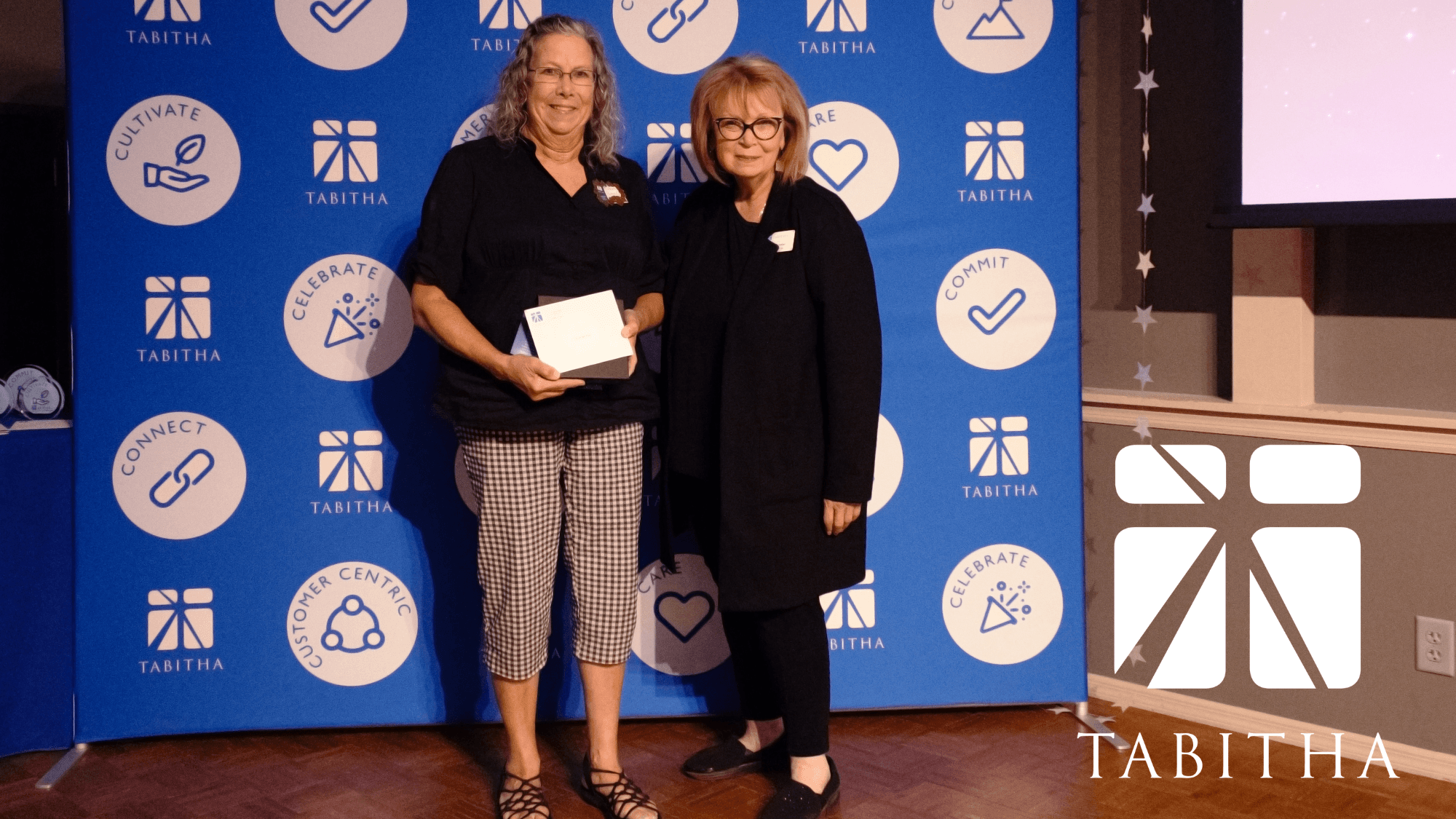 Tabitha Celebrates its Star TEAMembers
Nonprofit Tabitha recognized its top employee honorees at its annual TEAMember Celebration. Teresa Piersol, Grand Island resident and Tabitha Home Health Aide, was named "TEAMember of the Year," and Lincoln native, Charity Ebert, Administrator of Tabitha Home Health Care, as "Leader of the Year."
Piersol has served older adults and their families for nearly 31 years in her career at Tabitha Home Health Care—previously in the counties near her home in South Bend, Neb., but after moving to Grand Island, she transitioned to caring for clients in and around Grand Island and Kearney. Piersol received several nominations from her peers for the prestigious award, crediting her dedication, compassion, selflessness and true embodiment of Tabitha's Core Values—including Care, Collaboration, Connection and Customer Centric service—as reasons for her to be recognized as TEAMember of the Year.
"No one deserves this spotlight more than Teresa," said Alicia Beavers, Tabitha Home Health Care Clinical Manager. "She has had insurmountable impact on our organization and on the lives of clients and their families throughout Nebraska. Teresa shows unwavering commitment to home health care clients, ensuring they are comfortable, happy and respected—regardless if it requires additional time or energy on any given day. Tabitha is lucky to have her kindness, talents and giving spirit on our team."
Receiving Tabitha's first-ever "Leader of the Year" honor, Ebert has been a part of Tabitha Home Health Care for 27 years as a home health care RN and administrator. She is credited as a leading figure in elevating the home health care team's culture, guiding the team effectively through challenges and going above and beyond to ensure the happiness and well-being of clients and TEAMembers alike.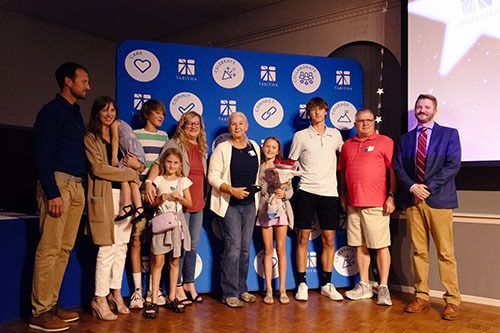 "Charity will make you feel like the most important person in the room when you're talking to her," said Stephanie Jackson, Tabitha Home Health Care Clinical Manager, in her nomination submission for Ebert. "I admire her leadership and her ability to solve any problems that may arise. She will take on the world fearlessly. I'm forever grateful to work with and learn from her."
After their names were announced, both Piersol and Ebert shared a moment with Joyce Ebmeier, Tabitha Interim CEO & President. Piersol was joined by her husband, Gary Piersol. Ebert was surprised by members of her family: her husband Doug, stepdaughter and son-in-law Erin and Josh Schlautman, stepson Adam Ebert, stepdaughter and Tabitha TEAMember Annie Ellenberger, and grandchildren Mary, Samuel, Rachel, Elizabeth and Lucas Schlautman.
2023 marks 137 years since Tabitha, Nebraska's leading provider in care for older adults, was founded in Lincoln. This year's TEAMember Celebration event, themed "A Starry Night: Spotlighting the Stars of Tabitha," gave kudos to 80 employees celebrating milestone anniversaries, from 40 to five years. Additionally, 167 "Hearts of Gold" awards—given by clients and families to recognize outstanding care and service—were given to Tabitha TEAMembers.
Besides its remarkable staff, other notable successes at Tabitha include the upcoming opening of S²age Living by Tabitha in November 2023 at the corner of 48th & 'J' St. in Lincoln. This first-in-the-nation community will be home to College of Health Sciences students from Lincoln universities and older adults (55+) seeking an independent, yet Connected, way of living. Earlier in 2023, the official grand opening of Tabitha at Prairie Commons has brought the first full suite of older adult care services to the Grand Island area, and with it, a dedicated team that is already receiving local awards for their exceptional care and interconnections with residents and the community.
For answers to all your aging questions, start with Tabitha. Contact a Tabitha Care Expert today.