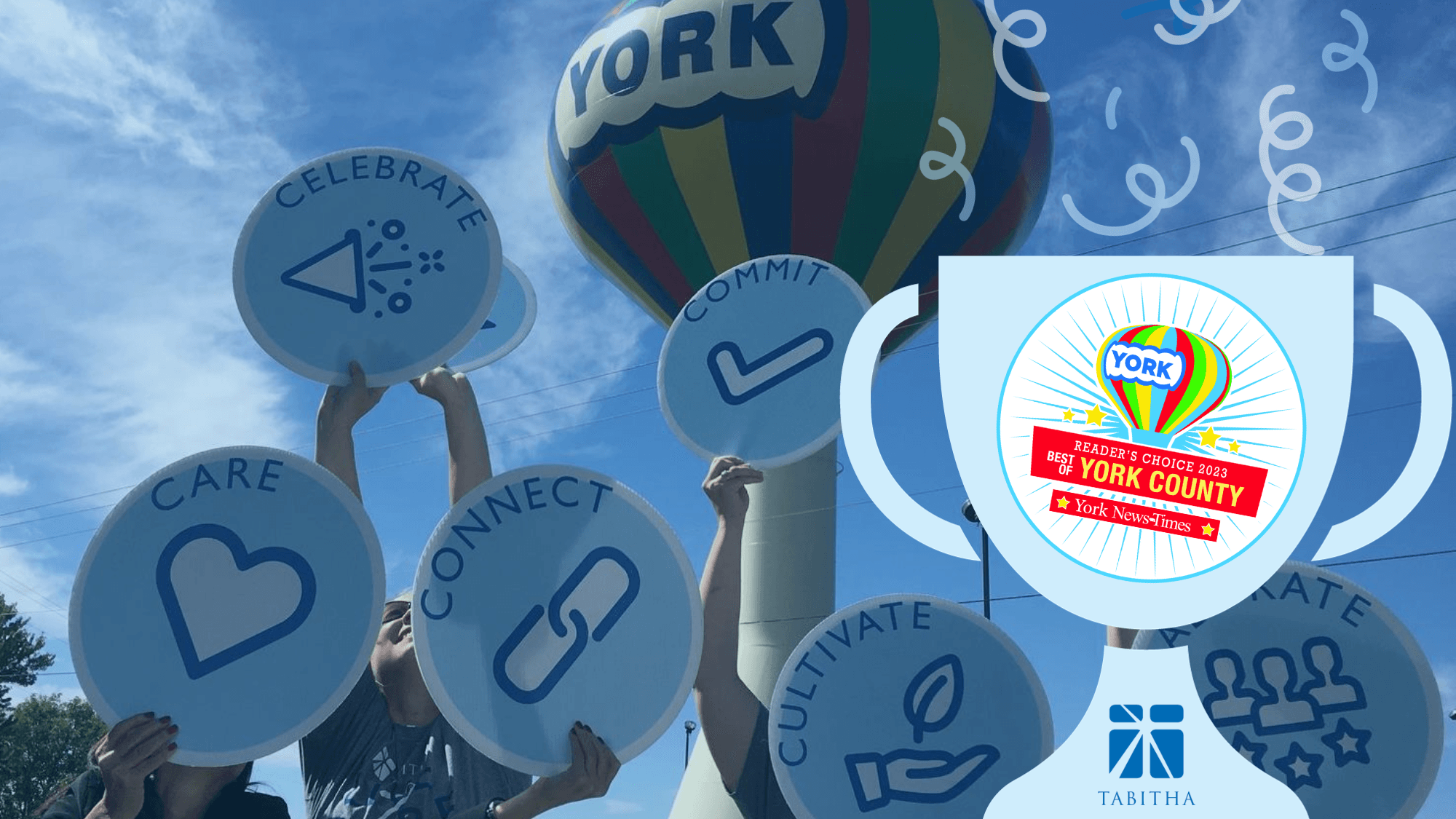 Tabitha Home Health Care Named Best of York County
Residents of York County have named nonprofit Tabitha, Nebraska's Answer in care for older adults, as Best In-Home Care Company in the 2023 Best of York County Awards.
2023 is Tabitha Home Health Care's first year as a category winner thanks to local residents' votes and nominations. In the past five years, the team received runner-up honors in the York News-Times' annual awards.
"Breaking through as York County's 'Best' is something Tabitha Home Health Care has been looking forward to," said Charity Ebert, Tabitha Home Health Care Administrator. "Tabitha is honored to be so highly esteemed in the communities we have been invited to serve. As older adults' in-home needs change, so do the responsibilities of Tabitha's compassionate and adaptable home health care TEAMembers—who then take on any new challenges with grace and dedication. Thank you to all who continue to support Tabitha in York and beyond!"
Tabitha's industry-leading services have been a valuable asset to York County residents for over 25 years. Tabitha Home Health Care, Tabitha Hospice and the addition of Tabitha's York Regional Office in 1996 allow award-winning TEAMembers to provide a comprehensive, Collaborative system of Care to Clients in the area.
For answers to all your aging questions, start with Tabitha. Contact a Tabitha Care Expert today.