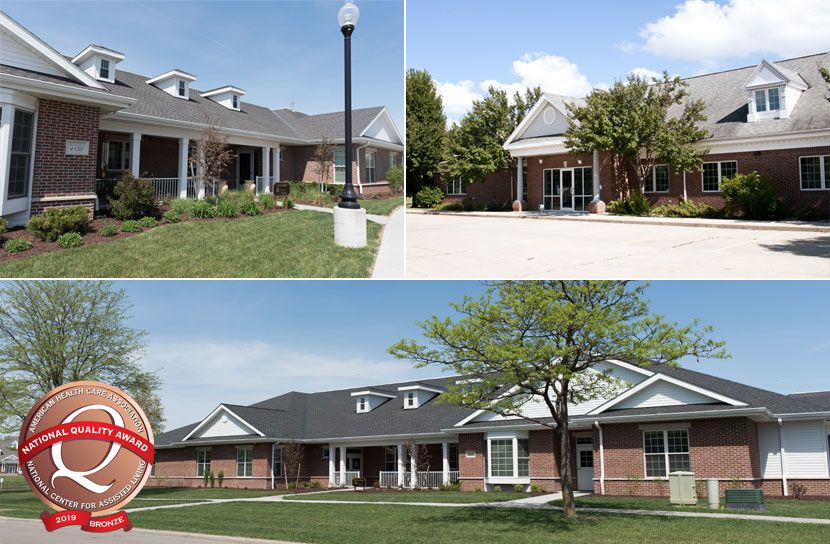 Tabitha Honored with Quality Award
Tabitha Residences Cove, Harbor and Seagren House, nestled in south Lincoln's Williamsburg neighborhood, have received the American Health Care Association and National Center for Assisted Living's (AHCA/NCAL) Bronze Award—Commitment to Quality distinction.
This recognition is a result of Tabitha's outstanding commitment to quality care. Focused on delivering long-term, skilled nursing, these Tabitha living communities also hold perfect, five star overall quality ratings from the Centers for Medicare and Medicaid Services. Tabitha was the second in the nation to introduce these type of innovative homes and continuously strives to meet the ever-growing needs of seniors.
"The Bronze Quality Award is the result of hard work by a very dedicated, compassionate team that's laser-focused on delivering customer-centric care," said Kelsie Ryan, Tabitha at the Landing in Williamsburg administrator. "I am both proud and grateful for these exceptional Tabitha Residences to receive this recognition. It is our goal to learn what matters most to the residents and their families and provide quality-based solutions to meet and exceed their expectations."
Tabitha Residences offer a warm, family-centered, residential-style environment. Older adults flourish in private suites and common living spaces where they can direct their own lifestyle. This revolutionary, residential community has proven to result in better clinical outcomes, reduced hospitalizations and unprecedented client satisfaction and comfort. Four other Tabitha Residences are located at Tabitha's main campus, in the heart of Lincoln, and two in the unique rural setting of Crete, Neb.
The AHCA/NCAL National Quality Award Program is a stringent and progressive, three-step process that encourages the continuous learning, development and execution of integrated quality systems to achieve performance excellence. Each progressive step requires a more detailed and comprehensive demonstration of quality integration and performance. The criteria for each step is based on the Baldrige Performance Excellence Program.
For more information about Tabitha Residences or to schedule a tour, contact a Senior Care Expert today.