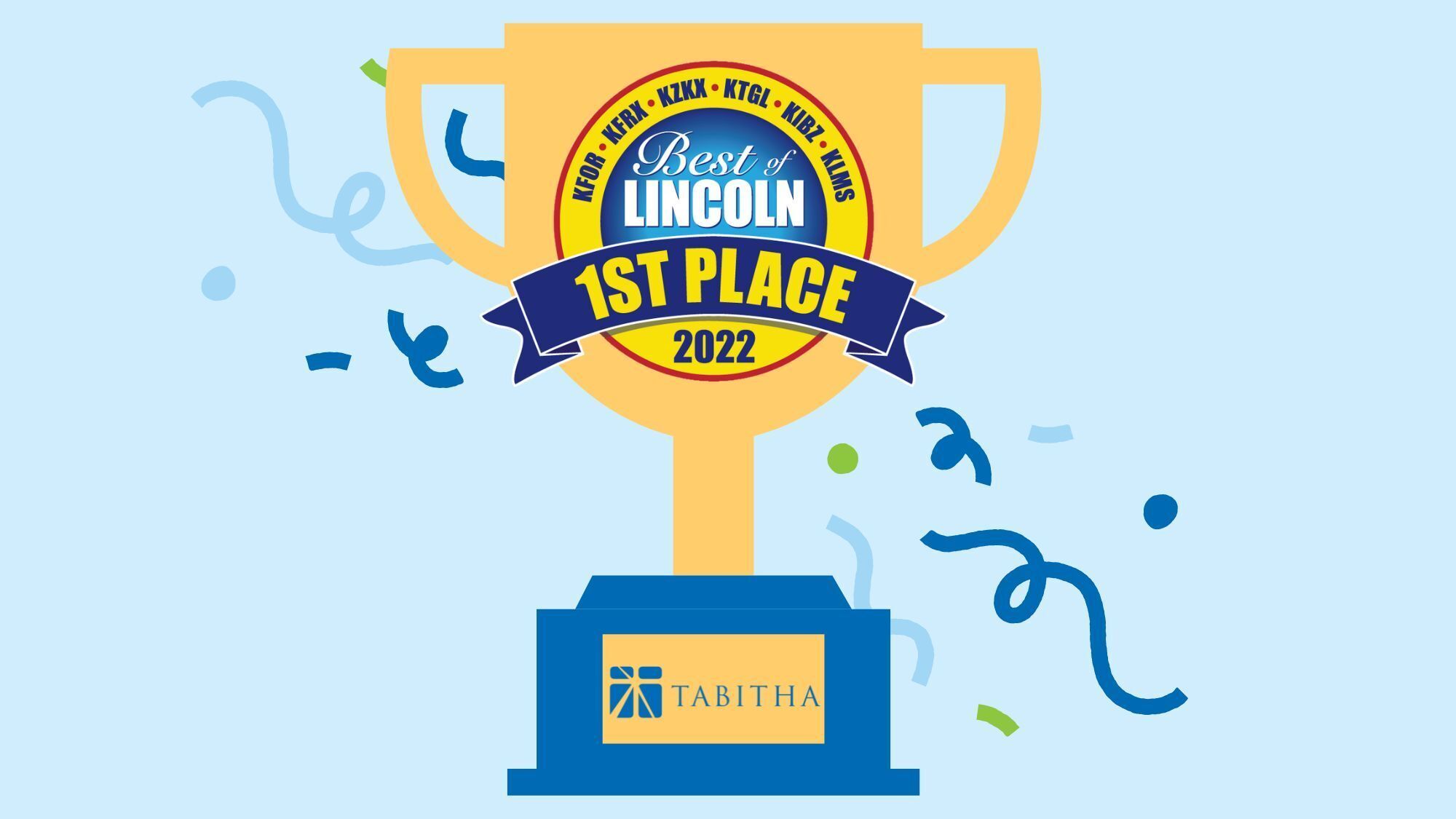 Tabitha is "The People's Choice" in 2022 Best of Lincoln Awards
Nonprofit Tabitha has once again been awarded top honors in the 2022 Best of Lincoln awards, claiming "The People's Choice" as Lincoln's Best Home Care Provider and runner-up in the Best Retirement Complex/Community category.
This is the 14th straight year that Tabitha, Nebraska's industry-leading Senior Care provider, has received:
First place in the Best Home Care Provider category
And the sixth year in a row as:
Runner-up for Best Retirement Complex/Community
Tabitha Home Health Care operates throughout Nebraska with a focus on providing exceptional Care for Seniors who wish to stay independent at home. Through the use of a care plan tailored to each individual Client's needs, Tabitha Home Health Care provides medical and personal care such as in-home therapy, medication management, skilled nursing care and more.
2022 marks 56 years since these integral services began.
"It's such an honor that Tabitha Home Health Care has won this award for 14 years now," said Charity Ebert, Home Health Care administrator. "Because of the hard work and dedication of countless Tabitha TEAMembers, this honor is achievable year after year. TEAMembers are dedicated to ensuring Clients are able to remain at home and live as safely and independently as possible."
Tabitha's living communities in Lancaster County include assisted living and skilled nursing communities, as well as residential-styled skilled nursing and long-term care. Like Tabitha Home Health Care services, support is curated to fit each Client's needs and follows a plan set in place by the Client's care team—which includes their primary care physician, other doctors and their Tabitha nurses and team.
"Tabitha features many levels of innovative living communities for older adults to call home from assisted living, long-term care that is supported by nurses and memory care," shared Tonya Richards, Tabitha's Corporate Director, Community Operations and Tabitha Nursing & Rehabilitation Center (TNRC) Administrator. "Tabitha is focused on consistently providing the top, five star overall quality care, as awarded by the Centers for Medicare and Medicaid. Offering this consistent top-notch Care is what helps set Tabitha apart."
For answers to all your aging questions, start with Tabitha. Contact a Senior Care Expert today.