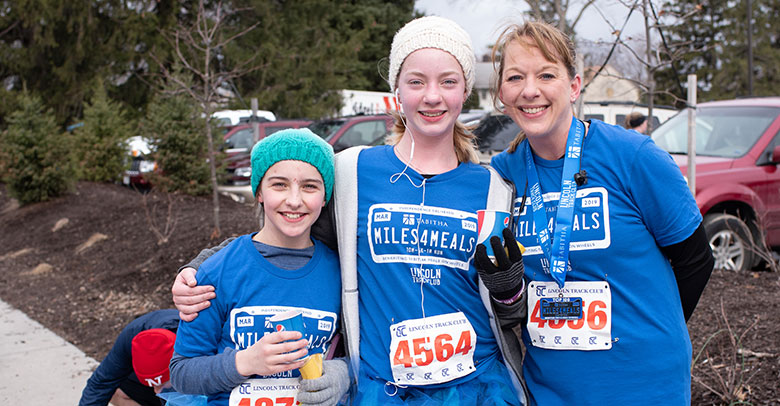 Tabitha Meals on Wheels Thrives on Community Support
Tabitha, Nebraska's industry-leading Senior Care provider, in collaboration with the Lincoln Track Club, hosted the third annual Tabitha Miles for Meals Run that started and finished at Lincoln Children's Zoo. In spite of gusty winds and colder weather, runners, walkers and spectators bundled up to support their friends and neighbors who rely on Tabitha Meals on Wheels.
A portion of race entry fees went to benefit this lifeline program that serves up warm, nutritious meals along with a friendly visits and wellness checks to 500+ Lincoln residents daily. The invaluable service helps neighbors remain independent and safe in the comfort of their homes.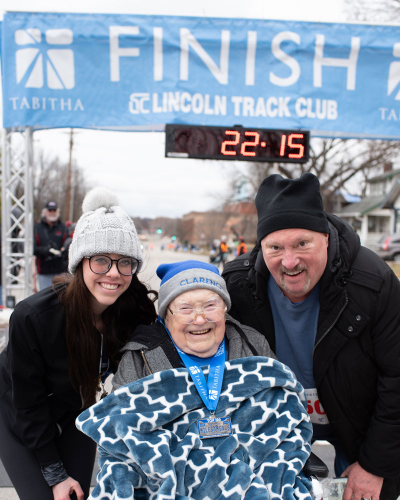 The event had something for all ages and skill levels including a Kids' Grand Prix one-mile run as well as a new 10-mile course on Lincoln's Rock Island Trail. Spectators and runners dressed in royal blue, Tabitha's signature color, to cheer each other on including the late Clarence Osborne. This 101-year-old running enthusiast was an inspiration to all.
The race wrapped up Tabitha's annual March for Meals, a month-long event to elevate community awareness and impact of the Tabitha Meals on Wheels program. Through the generous support of local restaurants: Lazlo's, Fireworks, Panera Bread, Valentino's, Venue, Piedmont Bistro and Cactus Modern Mexican & Cantina Restaurant, as well as personal donations from community members, Tabitha raised enough to serve more than 2,500 meals.
"It's wonderful to see families, runners and organizations rally together to support their neighbors through the Tabitha Meals on Wheels program," Tabitha Chief Development Officer Heath Stukenholtz said. "Without the community's dedicated commitment over the last 50 years, Tabitha would be unable to serve those who can't afford the cost of a $6.25 meal."
To learn more about how you can be a special part of the Tabitha Meals on Wheels program, call 402.486.8520 or contact us today.