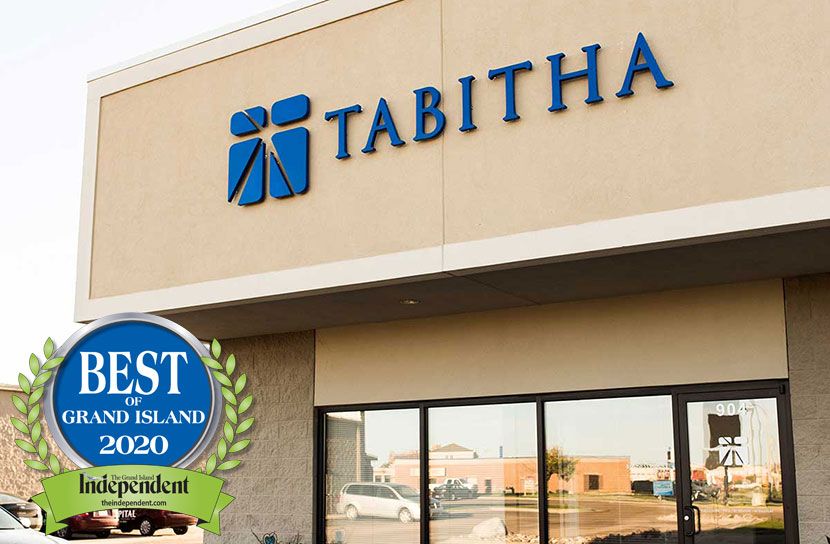 Tabitha Receives Best of Grand Island Honors
Tabitha, Nebraska's industry-leading Senior Care provider, was voted Best of Grand Island for In-Home Care and runner up for Hospice Care by area residents in The Independent's annual promotion. This is the fifth year in a row that both Tabitha services have been recognized at the top of these two categories. Tabitha Home Health and Hospice play an integral role in the lives of residents, especially in remote and/or underserved rural areas in the region as they serve clients wherever they call home.
Tabitha Home Health Care provides customized, medical care as well as physical, occupational and speech therapies, medication management, personal care assistance and other medical services based on individual needs.
"To be honored by the friends and neighbors we care for and about is the greatest form of recognition," said Tabitha Home Health Care Administrator Marci Whipple. "We understand the desire and importance for older adults to remain safe and independent in their own homes and are grateful for their strong support."
Tabitha Hospice delivers expert, compassionate care to those who are nearing the end of their life's journey. The program includes an interdisciplinary approach combining symptom control, pain management, personal care assistance, grief and bereavement support to clients and their families.
Tabitha Hospice Administrator Chris Wismer shared, "Tabitha is dedicated to providing exceptional care to Grand Island area seniors and their families. It is an honor to be recognized as one of the top hospice providers in Hall County time and time again. We are Nebraska founded and based and are invested in the community as we work and live alongside those we serve."
Learn more about how these two programs can assist you. Contact a Senior Care Expert today.