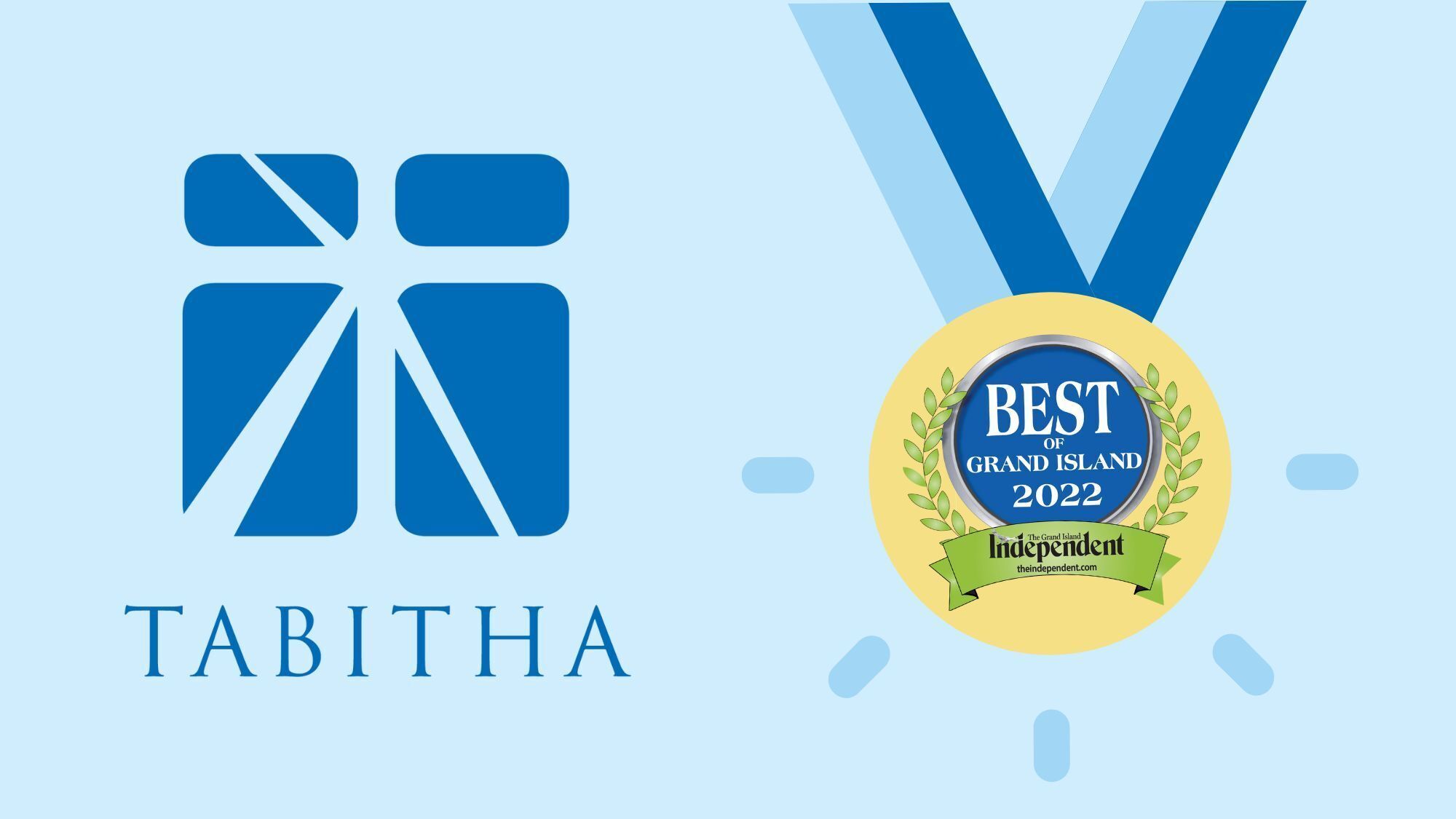 Tabitha Recognized with Best of Grand Island Honors
Tabitha, Nebraska's industry-leading Senior Care provider, received top honors in the Best of Grand Island 2022 awards. The non-profit was Grand Island residents' first choice for In-Home Health Care and Hospice.
This is the fourth consecutive year Tabitha has taken home "Best of the Best" accolades for In-Home Care, and its first year to receive top honors in Hospice. Tabitha has previously claimed "Fan Favorite" honors for Hospice every year since 2016.
Tabitha's Home Health and Hospice services—both offered in Hall County—play a key role in keeping Seniors independent and in their own homes by meeting client needs wherever they call home. Tabitha aims to serve those in under-represented communities who may have difficulty getting to Nebraska's larger cities to seek care.
Tabitha's Home Health offers services such as physical, occupational and speech therapies, as well as medication management and medical nursing care. The home health professionals work closely with a client's care team to find the best fit for each individual.
"It's a remarkable feeling," said Marci Whipple, Tabitha Home Health administrator. "Serving Residents and ensuring they're safe at home and independent as long as possible is incredibly important to us. We are so thankful for the continued support from the Hall County community."
Providing end-of-life care since 1979, Tabitha Hospice offers compassionate, round-the-clock support to its clients. Pain and symptom management, and emotional and spiritual support—as well as bereavement services to family and loved ones after an individual's journey ends—are just some of the things that sets Tabitha Hospice services apart.
"It's an honor to be recognized so highly for Hospice for the first time," said Karen Cheesman, Tabitha Hospice administrator. "The members of our Hospice teams—from our nurses to our volunteers—are all based locally. They care deeply for those in their communities and the care they provide is exceptional. We are so grateful for this recognition and we'll continue to strive to exceed expectations."
Soon, Tabitha will add to the region's senior care options with the opening of Tabitha at Prairie Commons, slated to launch in late 2022. Located near Grand Island Regional Medical Center, this Senior Living campus will provide a continuum of care that includes independent and assisted living, along with memory, skilled nursing and long-term care.
For answers to all your aging questions, start with Tabitha. Contact a Senior Care Expert today.