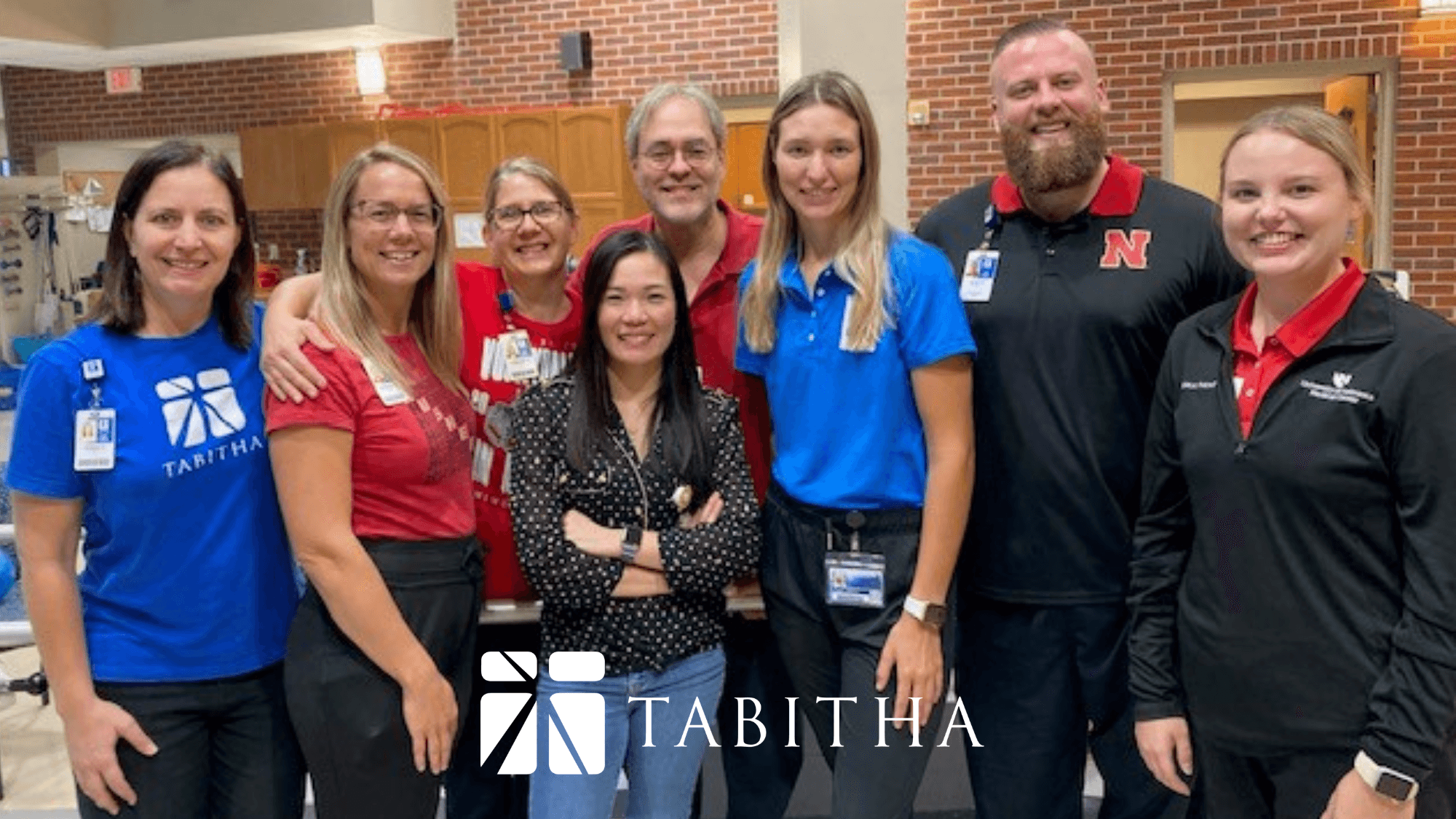 Tabitha Rehabilitation Inspires Nebraskans to Reclaim Independence
Tabitha, Nebraska's industry-leading provider in care for older adults, has built a strong reputation of providing exceptional rehabilitation therapy.
Today, with 43 years of experience in compassionate inpatient, outpatient and in-home therapy services, Tabitha Rehabilitation celebrates their dedicated team of therapists during National Rehabilitation Awareness Week—Sept. 18-24—along with all the clients who have benefited from Tabitha's proven approach.
Making recovery an attainable reality through the principles of goal-oriented instruction and unending support, Tabitha Rehabilitation is a top choice in the 27 Nebraska counties where these services are available.
Tabitha Nursing & Rehabilitation Center's (TNRC) LifeQuest Gyms are the hub of therapy activity in Lincoln, offering a variety of ways to recover with grace after an illness, accident or planned surgery. Options include recovering with a short-stay in a comfortable and convenient suite, outpatient visits, and by-appointment rehabilitation sessions in one of two state-of-the-art therapy gyms, LifeQuest and Club 4. In addition, Tabitha Home Health Care therapists conduct sessions to clients in the comfort of their home, wherever home may be.
"I enjoy how we [Tabitha] are able to provide functional, applicable therapy that directly addresses each patient's goals and their ability to participate in daily life," said Sam Galligan, Speech Language Pathologist at TNRC. "Being part of a great team, working directly with patients and their support system—like family and caregivers—and getting to know each client on a personal level as they grow in their skills makes this career unlike any other and truly drives me every day."
A full suite of rehabilitation services are available at Tabitha, including physical, occupational and speech/language therapies. Tabitha also specializes in Lee Silverman Voice Treatment (LSVT) BIG®—a form of therapy that optimizes and maintains motor movements and speech in individuals with Parkinson's Disease—and lymphedema therapy, which reduces inflammation and aids in pain for clients with cancer, rheumatoid arthritis and congestive heart failure.
Tabitha Rehabilitation and Tabitha Home Health Care are renowned for exceptional care and its customer-centric TEAMembers, and are consistently voted as local community favorites.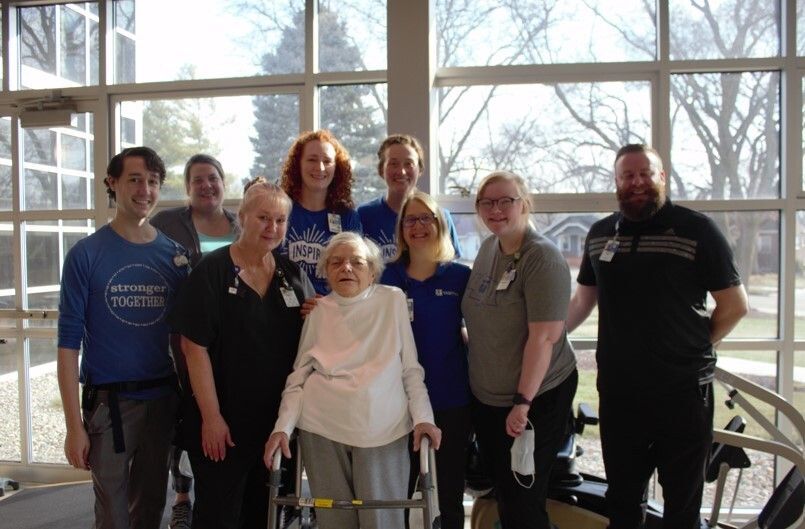 For Jeannette Metteer, an 83-year-old Lincoln resident, Tabitha Rehabilitation was her answer as she recovered from injuries she'd endured from a fall. At the end of her short-stay experience at TNRC in Lincoln—going home just a few days before an anticipated event, her great grandson's first birthday party—she said the experience was unlike any other she'd experienced with rehabilitation staff before.
"Everyone at Tabitha had something to do with my recovery," Metteer said. "If you need a place to get you feeling better, choose Tabitha."
For answers to all your aging questions, start with Tabitha. Contact a Tabitha Care Expert today.