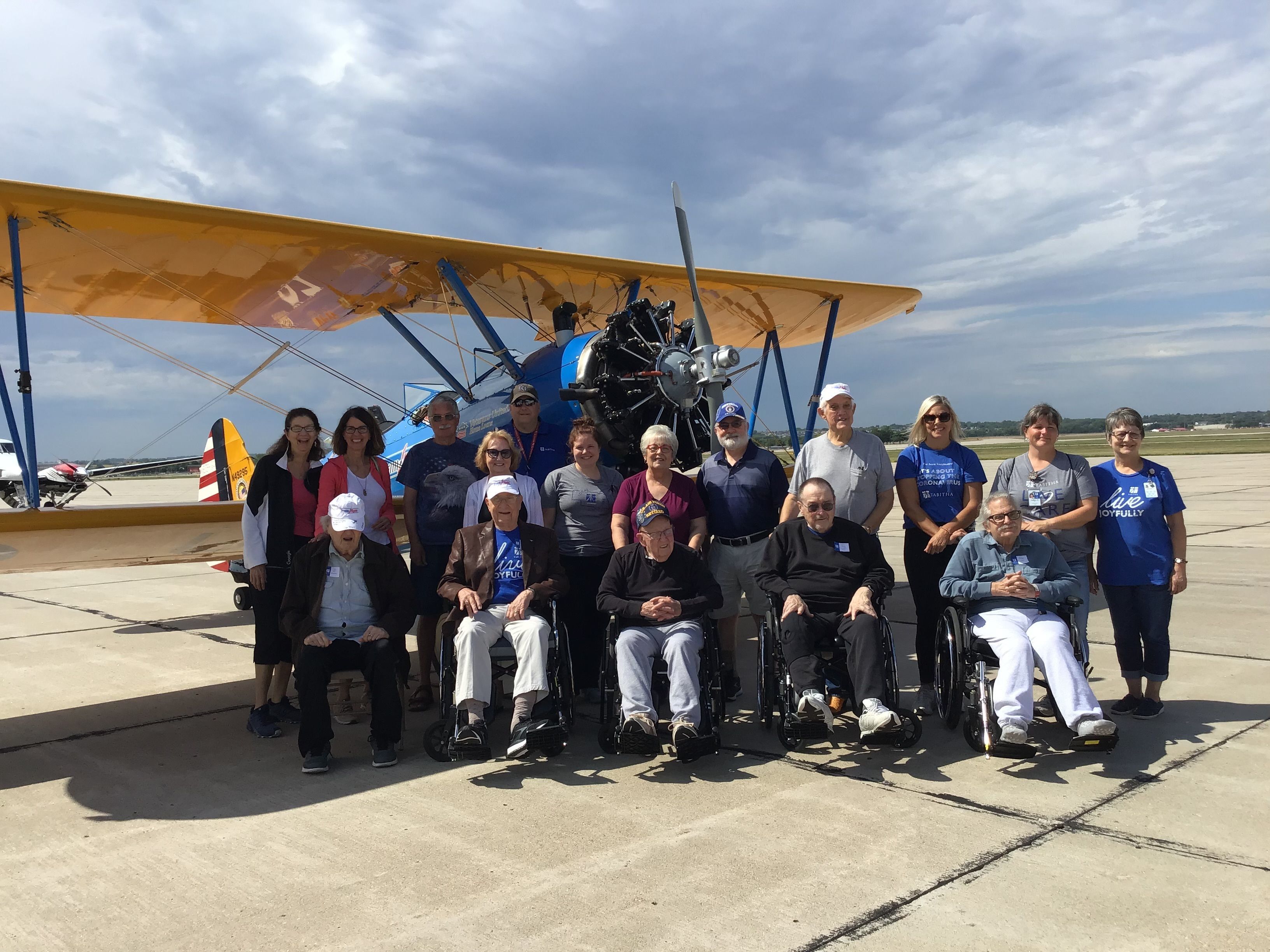 Tabitha Seniors Take to the Skies for Dream Flights
Seven Tabitha Senior Veterans were recognized with a private flight above Memorial Stadium, the Nebraska Capitol and north Lincoln on Aug. 29.
Through a partnership with the Ageless Aviation Dreams Foundation and sponsored by Sport Clips, these seven Seniors were able to experience a once-in-a-lifetime ride that reminded them of their days of honorable service.
Upon their arrival to Atlantic Aviation during the overcast morning, visitors were greeted with the sight of a blue war-time Stearman biplane, its tail decorated with the scrawls of countless signatures belonging to past veteran passengers. Dick Chapin, a 99-year-old Tabitha resident who served as a bombardier during his military service, was given the honor to add his signature after his flight.
"He was up at 6 a.m. getting ready for this," said Richard Chapin, Dick's son.
And as evident by the tears Dick Chapin wiped away as he signed the tail of the plane, sporting a new Dream Flights hat signed by his pilot himself, Scott "Scooter" Delong of Geneva, Neb., the flight was worth waking up early for.
Other passengers included: 90-year-old Jerry Northrop, who served 27 years and was active in the Vietnam and Korean Wars; 94-year-old Jim Bell, who played clarinet and saxophone in the Air Force military band; 94-year-old Dewey Foster, who crewed a P-51 fighter aircraft and played a key role in activating an Air Force base; and 80-year-old Fred Mausolf, a retired doctor and surgeon who served stateside and cared for injured soldiers.
"I've been waiting for this since I was a child," said Mausolf, with a bright smile and thumbs up after disembarking the airplane. 
The additional veterans who took a joyride were 78-year-old Melvin Young, who served in the Vietnam War and overcame exposure to Agent Orange; and 77-year-old Rodney Helberg, a mess truck chef who also served in Vietnam. 97-year-old Art Nelson came along poised to fly, but instead decided to watch. With countless planes taking off and landing at the Lincoln Airport on Monday, he had certainly had plenty of entertainment.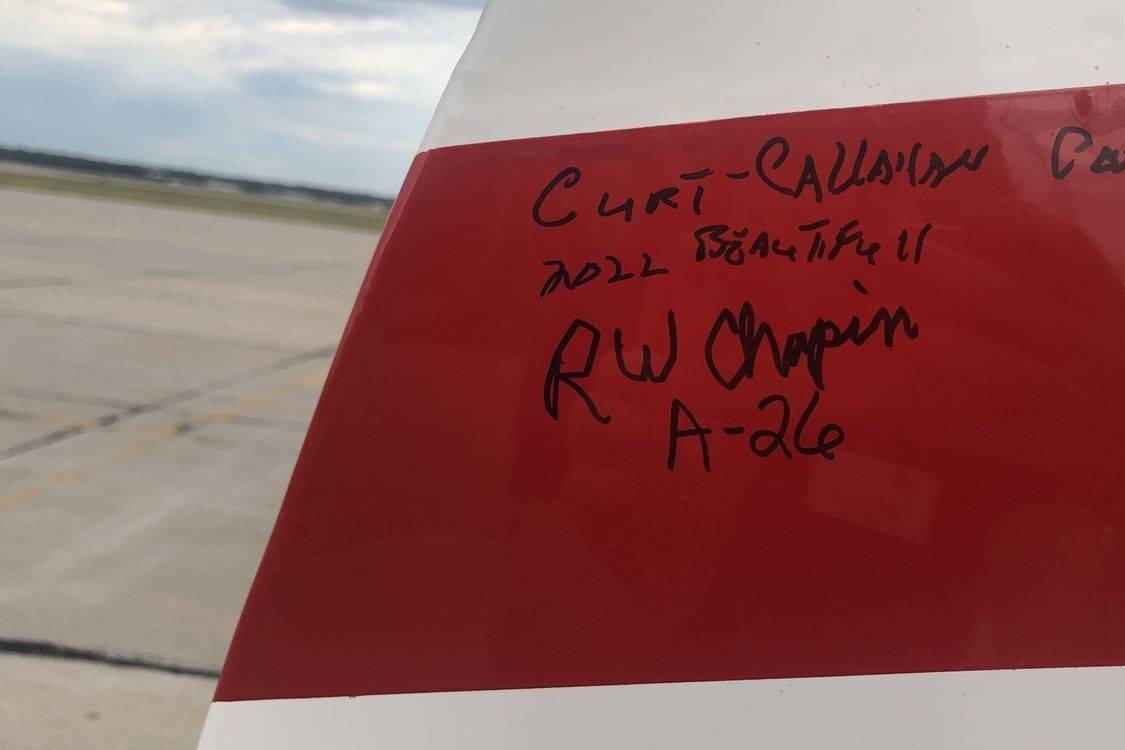 Tabitha has helped organize Dream Flights events in the past and last held Dream Flights in 2019. This two-year lull can be credited to the COVID-19 pandemic and the  measures Tabitha has taken to keep its vulnerable communities safe during times of uncertainty.
"I'm so grateful Tabitha was able to bring Dream Flights back, not only since it's an amazing cause that celebrates amazing people, but because it brings our seniors out of their shells and makes them feel young again," said Christie Hinrichs, Tabitha President and CEO. "I've spoken to past Dream Flight honorees and years later, they still bring up their flight. Everyone who helps make this event happen deserves many thanks and much appreciation."
As the afternoon approached, the overcast morning turned to sunny skies, making it a perfect day for a fly over the city. And upon arriving back to their living communities, all eight Seniors made it home with their signed Dream Flights hats and a marvelous story to tell.
Ageless Aviation Dreams Foundation was founded in 2011 by Darryl and Carol Fisher to recognize the sacrifices and achievements made by senior veterans. 5,447 Dream Flights have been flown to date; adding Tabitha's seniors' flights would increase the total to 5,454 flights. To learn more about this organization, visit dreamflights.org.