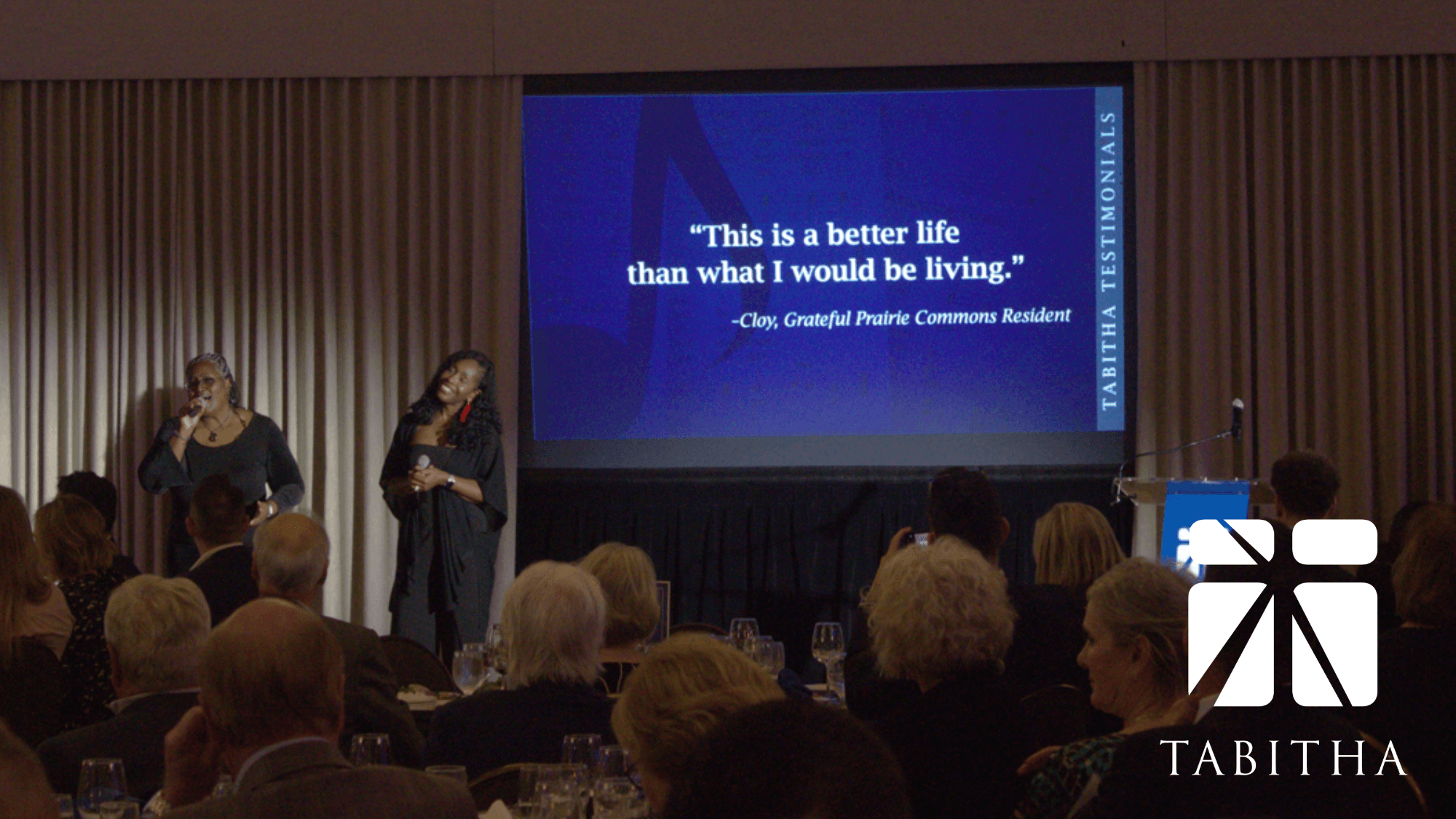 Tabitha Signature Event Celebrates Community Support
Tabitha, Nebraska's industry-leading provider in care for older adults, hosted sponsors, donors and community leaders at its annual Signature Event fundraiser, themed "Harmony Through the Ages."
Nonprofit Tabitha spotlighted its eras of service since its founding in Lincoln, Neb. in 1886, first as an orphanage, then a dedicated senior care organization by the 1960s.
The Lincoln Country Club transformed into a live music venue as the Southwood Lutheran Church's Men's Quartet took to the stage with acapella tunes. Then, local vocalists Angelia Lalece Onuoha and Oneike "Niki" Onuoha—sisters of the late Sue Hill, an integral leader in Tabitha's nursing education program and namesake of the Sue Hill Certified Nursing Assistant (CNA) Sponsorship—performed a selection of tunes that were well-loved during significant eras in Tabitha's history.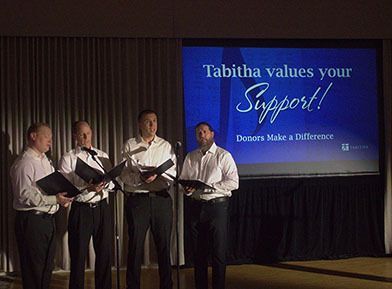 Funds raised at this event are dedicated to supporting the seniors Tabitha serves, directly supplementing the care of many older adults throughout Nebraska, and funding Tabitha Meals on Wheels, the long-standing meal delivery and safety check program that allows hundreds of vulnerable Lincoln neighbors to remain independent in the comfort of their own home.
"Tabitha's long-term success is thanks to harmonious relationships with other like-minded leaders and local organizations making an impact on Nebraska," said JP Lauterbach, Director of Tabitha's Foundation. "Each year, the Signature Event strengthens these bonds and provides Tabitha the opportunity to show exactly how their charitable contributions benefit Clients, Residents and families. We couldn't be more grateful for our Connections with these change-makers."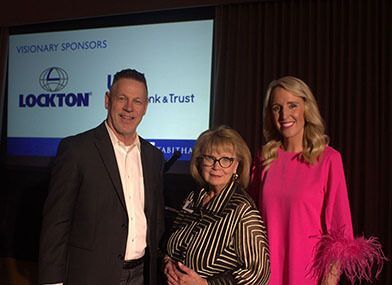 "Tabitha's dedication to seniors through the ages has changed so many lives. We strive to keep that upward momentum as we transition into a new era of post-pandemic healthcare," said Joyce Ebmeier, Interim President & CEO. "Generous gifts from sponsors, community and friends of Tabitha bolster our efforts to make healthcare accessible for many older adults who have no other place to go. We extend countless thanks to these individuals who display Tabitha's PURPOSE of living joyfully, aging gratefully and shine their Christian compassion as they Commit to bettering the lives of their fellow neighbors."
Tabitha's Signature Event was made possible by major sponsors: Lockton Companies, Union Bank and Trust, Community Pharmacy, Telesis Companies, Eakes Office Solutions, Bishop Business, Brester Construction, D.A. Davidson, Immanuel, Pinnacle Bank, Runza, Talent Plus, TheKey, and U-Stop, as well as multiple other corporate and individual donors.
To learn more about Tabitha's services and how you can support older adults, visit Tabitha.org/Give.