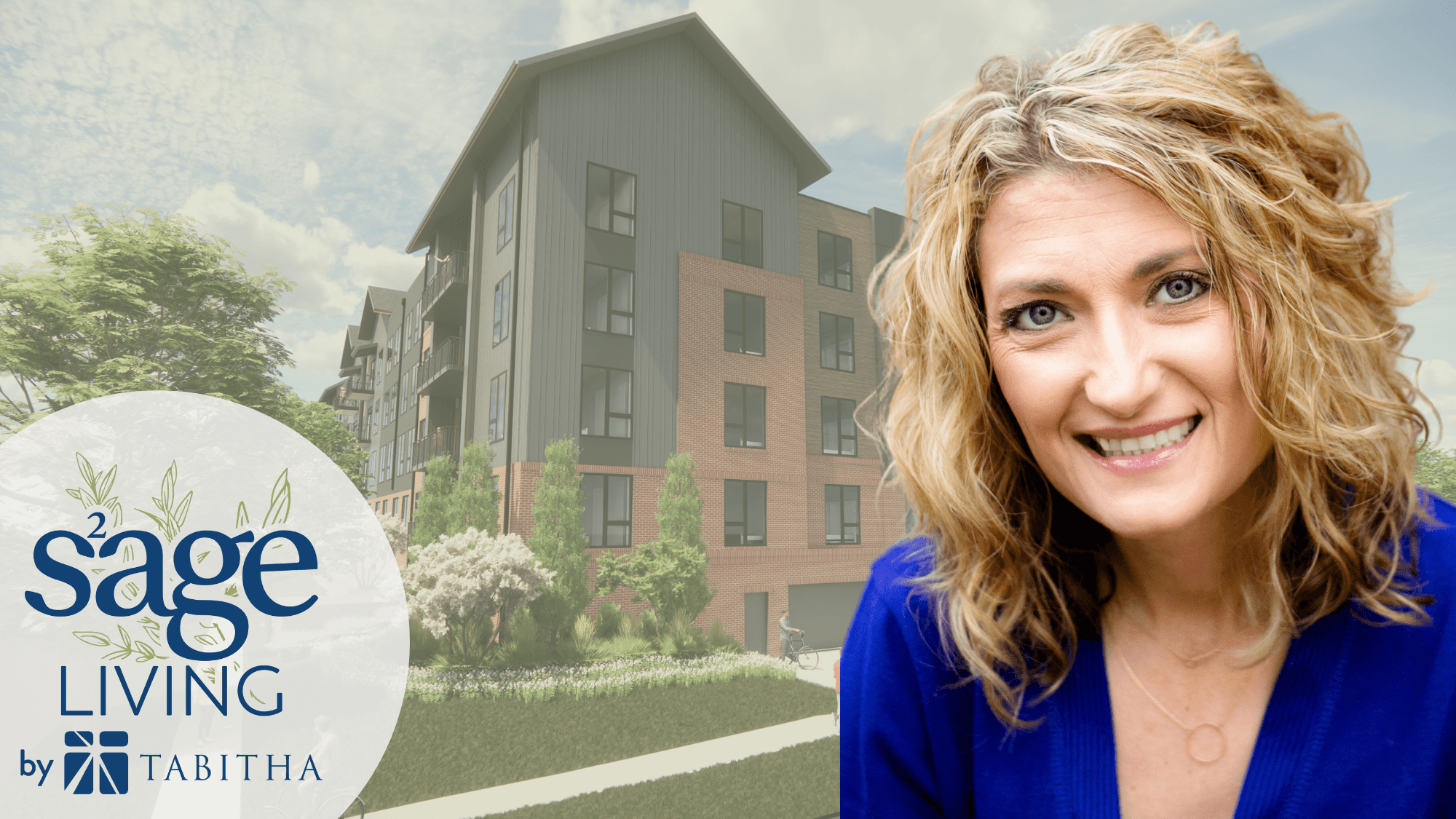 Tabitha Taps Aubrey Paulsen to Lead S²age Living
Tabitha, Nebraska's industry-leading provider in care for older adults, has announced that Aubrey Paulsen will head S²age Living, Tabitha's state-of-the-art intergenerational living community.
Paulsen joined nonprofit Tabitha in 2018 and has focused on guiding potential residents and their families to the perfect care option within Tabitha's complete continuum of care. She's worked to ensure a seamless transition into residency at Tabitha's living communities throughout Nebraska. Her new role as Director, S²age Living Community, will involve the oversight of community operations including resident admission processes, sales and marketing efforts and management of life enrichment.
Prior to her career at Tabitha, Paulsen specialized in account and people management, strategic partnerships and the calculation and implementation of customer satisfaction measures.
"We're delighted that Aubrey will be the pilot of Tabitha's most inventive concept yet," said Joyce Ebmeier, Interim Tabitha President & CEO. "She is a remarkable asset to our team—her talents, and character are a perfect fit for such a prominent role at S²age. Aubrey has shown us, time after time, that she is the personification of Tabitha's PURPOSE: empowering older adults to live joyfully, age gratefully."
S²age, a first-of-its-kind-in-the-nation community located at the corner of S. 48th & 'L' streets in Lincoln's historic Witherbee neighborhood, will open its doors to the first residents in fall 2023. Older adults (55+) and College of Health Sciences Students will call S²age home.
Harboring the principles of intergenerational connection and intentional neighboring, amenities like the rooftop terrace, yoga studio, innovation center and spacious gathering areas will make the community a hot spot for young health professionals and older adults seeking a sociable, active lifestyle.
To learn about life at S²age, view apartment floorplans and get more information, visit Tabitha.org/LiveAtSage.