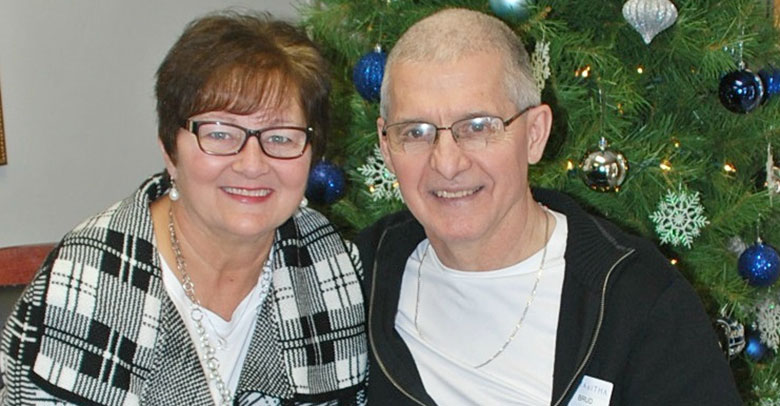 Tabitha The Club Offers Personalized Clinic, Daytime 'Home Away from Home'
Tabitha The Club—Adult Day Services proudly partners with Be Well MD and introduces an innovative program  that offers an on-site medical clinic for clients, as well as any senior in the Lincoln area.
Every other Monday, Be Well MD provides personalized healthcare appointments and coordinates communications and treatment plans with the clients' physicians and specialists, treating both chronic conditions, sudden illnesses and more. This is an exceptional way for Tabitha clients to receive medical care without the hassle of coordinating a trip to the doctor's office and waiting. Plus, these convenient services are covered by Medicare and other primary insurance providers.
In addition to the on-site clinic, Tabitha The Club is a great option for adults who are looking to socialize or need assistance with activities of daily living during the day when other family may not be available. Caring staff trained in memory care make The Club a good choice for older adults with dementia or Alzheimer's disease who may be unsafe left alone. It's also an affordable option—as low as $35 for three hours or $60 for more hours—and allows flexible daytime scheduling.
Adults now ranging in age from 55 to 106 come together to socialize in a safe, nurturing environment while their caregivers work, run errands or take respite time. The Club provides breakfast, lunch and an afternoon snack, along with stimulating life enrichment activities such as exercise, games and art. Clients have the opportunity to engage with peers, Tabitha team members, animals and even children. Tabitha care specialists also provide daily healthcare monitoring, health reports and medication administration.
In recent news, many countries including the U.S., are addressing loneliness as a major public health concern, citing studies that social isolation is as detrimental to health as smoking 15 cigarettes a day. Programs like The Club address this loneliness issue, giving Seniors somewhere to go and something to do each day.
"The Club is a 'home away from home' and gives Seniors an opportunity to stay social, active and connect with others," Tabitha The Club Director Brittany Tran said. "It truly is a win-win for both aging adults and their caregivers."
Plus, 90 percent (Source: NRC Health Survey) of clients report they would recommend The Club to others. Check out the impact the program has had on some Tabitha clients and their families below.
For more information about Tabitha The Club—Adult Day Services, contact a Tabitha Senior Care expert at 402.486.8520 or via this online form today.