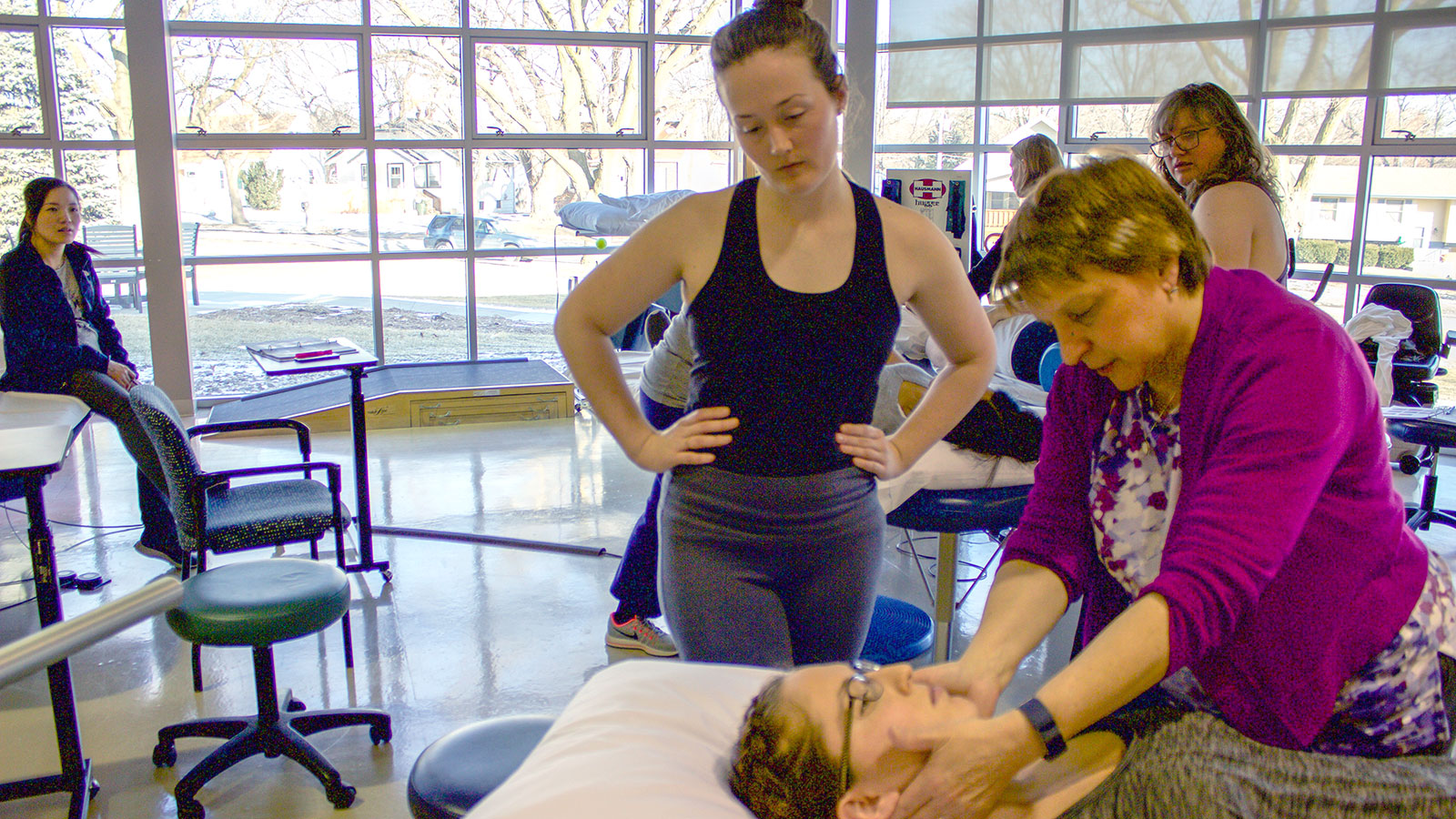 Tabitha therapists earn lymphedema certification
Tabitha physical and occupational therapists took their expertise to the next level by adding Lymphedema Therapy certification (CLT) to their skillset.
Tabitha enlisted specialist Ann Elise Kryszak, OTR, CLT, to teach the four-day course, under the direction of Comprehensive Lymphedema Management for American Health Care. Kryszak has been a practicing therapist for 41 years and a lymphedema specialist for 21 years, studying with world renowned lymphatic therapy experts.
The training was made possible through Tabitha's Workforce Development grant, which is dedicated to educate and grow Tabitha team members. In turn, this commitment allows Tabitha to optimize the quality of care provided.
The techniques and skills learned through the course greatly improve Tabitha's rehabilitation therapy services, especially for clients with cancer, rheumatoid arthritis and congestive heart failure. In addition to learning how to directly treat lymphedema clients, therapists will also be able to teach self-massage techniques to reduce inflammation and pain.
What is lymphedema?
Lymphedema is a chronic condition where excess fluid collects in tissues, causing swelling (edema). It commonly affects one or both of the arms or legs and can sometimes cause swelling in other areas, such as the head or chest. Causes include cancer surgery and radiation therapy, infections, injury, inflammatory conditions, trauma and cardiovascular diseases. Although there's no cure today, with the right treatment it can be controlled.
Why lymphedema therapy?
Lymphedema therapy is important because the lymphatic system is part of the immune system,  the fluid transport of infection-fighting cells. When the system isn't working properly, the affected area is prone to infection.
World Lymphedema Day
March 6, 2019, has been named World Lymphedema Day, to increase awareness and prioritize curing lymphedema and lymphatic diseases. For more information about how to get involved, visit https://lymphaticnetwork.org/wld.
Tabitha Rehabilitation
View more information about Tabitha's results-driven rehabilitation here, or contact a Tabitha Senior Care Expert at 402.486.8520.