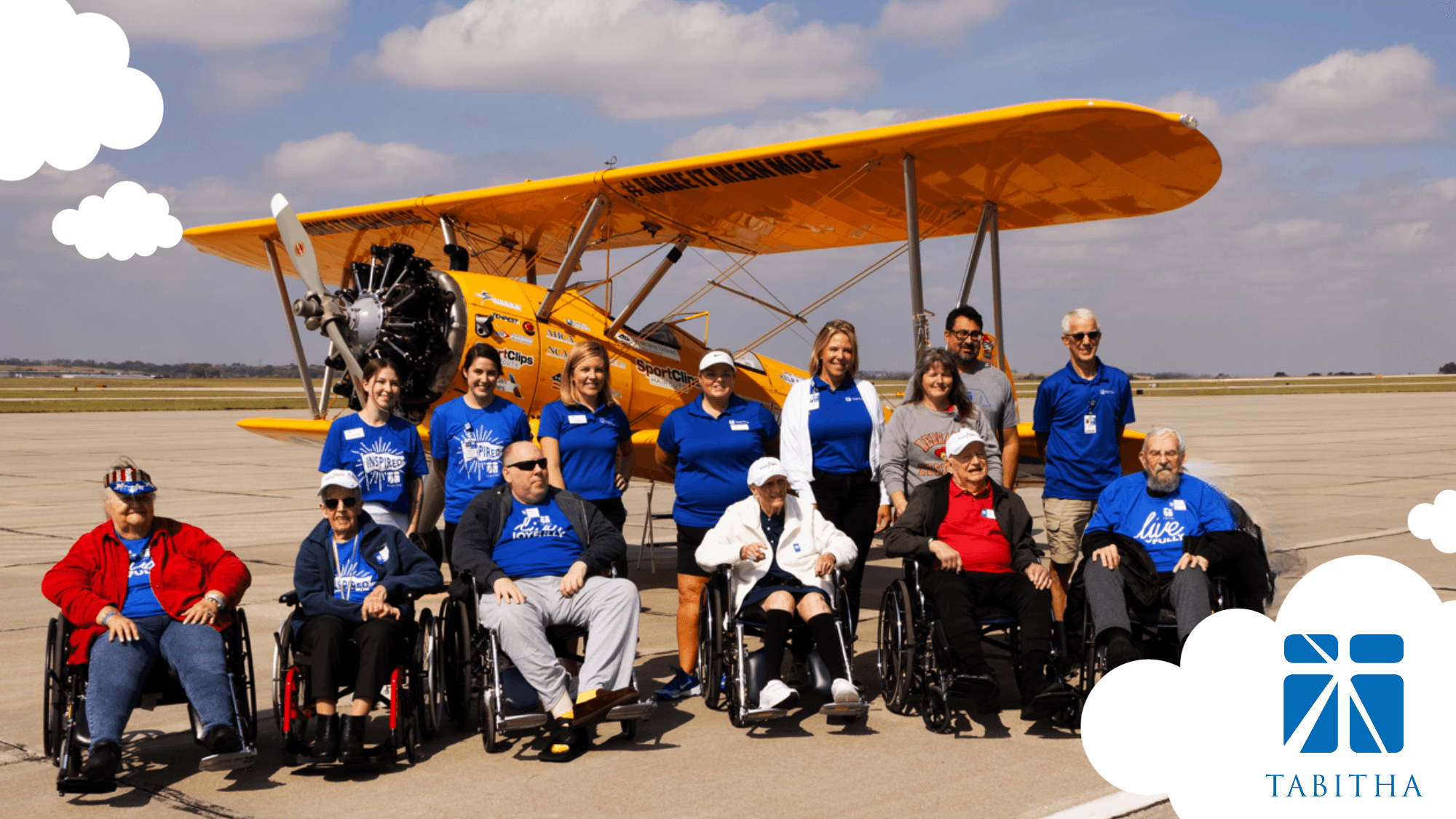 Tabitha Veterans' Uplifting Day with Dream Flights
Nonprofit Tabitha, Nebraska's industry-leading provider of care for older adults, teamed up with the Dream Flights charity for a day of flights and Celebration.
Six Tabitha residents were granted a "Dream Flight" to honor their or their spouse's service in the military. The flights were conducted in a yellow Stearman biplane built in 1943, commonly used to train military pilots.
Three, among the six fliers, were veterans of World War II and got the honor of signing the tail of the plane. 100-year-old Jessie O'Neil signed in memory of her husband, a WWII Navy veteran. The others who left their permanent mark were 95-year-old Darrell Leacock, who served in the Navy during WWII and the Korean War, and the late, 96-year-old WWII Navy vet Bob MacLauchlan.
Family members gathered to watch the flights unfold. While most were Nebraska residents, one made the trip from South Carolina to see their loved one's dream come true.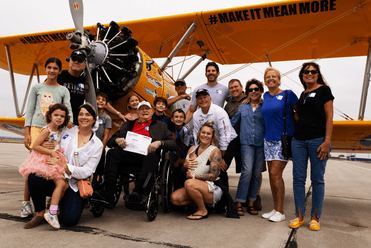 After each flyer disembarked, Scott "Scooter" Delong, a pilot from Geneva, Neb., presented the veterans a signed hat and a photo opportunity. Jann Delong, Scott's wife, served as crew chief. The two were responsible for flying the plane (that travels throughout the Midwest) to Lincoln.
Even to the group's most frequent flyers, the flight above Memorial Stadium and the Nebraska Capitol was unlike any other.
94-year-old Muriel Graham repeated to her daughter, "It was just fabulous." Graham is an avid flyer and said she always wanted to be a pilot, but those dreams were quashed when she married a marine and was "stuck on the ground" for life.
Additionally, Leacock, who took flying lessons throughout his eighties, spent some of his air time quizzing Scott Delong about the controls of the plane over the aviation headset.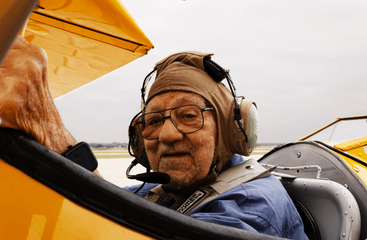 "We're all indebted to the veterans who fought for our most valuable asset: freedom," said Tonya Richards, Tabitha Corporate Director, Community Operations and Tabitha Nursing & Rehabilitation Administrator. "What better way to honor them than with an unforgettable flight? Dream Flights is a like-minded organization and we are grateful to have the opportunity to offer such great experiences to Tabitha residents. Everyone involved in bringing this to fruition is a prime example of Tabitha's PURPOSE: empowering people to live joyfully, age gratefully."
With a philosophy of "giving back to those who gave," Ageless Aviation Dreams Foundation was formed by Darryl and Carol Fisher from two principles: a love for aviation and a love for older adults. Since its founding in 2011, the program has since held 6,356 flights to honor older veterans for their thankless commitment. To learn more, visit https://dreamflights.org/.
For answers to all your aging questions, start with Tabitha. Contact a Tabitha Care Expert today.