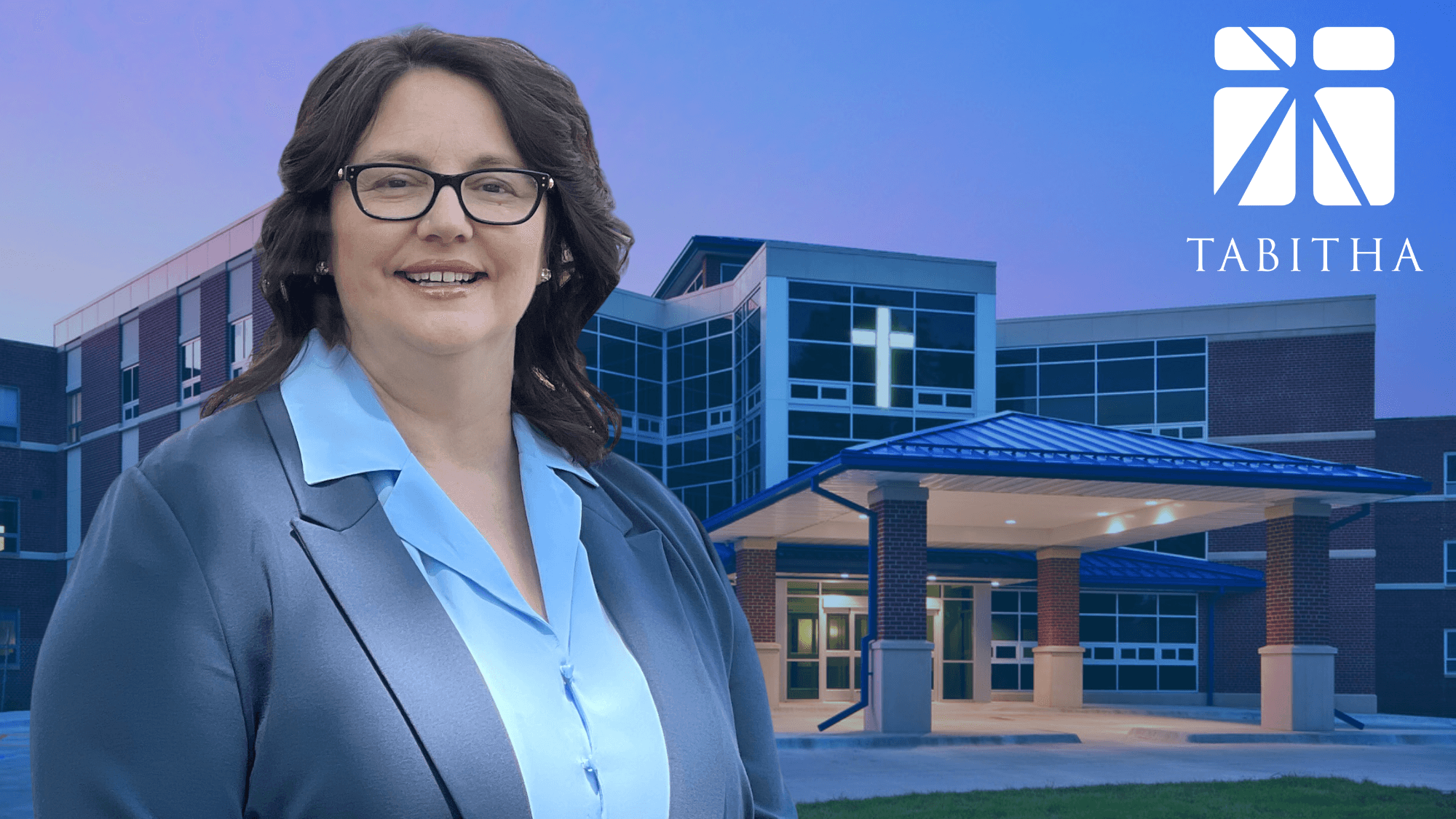 Tabitha Welcomes Inglish Camero
Nonprofit Tabitha, Nebraska's industry-leading provider in care for older adults, announced the new Director of Nursing for its main campus, Tabitha Nursing & Rehabilitation Center (TNRC) in Lincoln: Inglish Camero, DNP, RN.
Camero has been a nursing leader at several medical centers throughout the state and brings more than 20 years of experience to Tabitha. Her nursing career has involved the development of advanced and entry-level nursing education programs, improvement of safety measures and processes, care quality optimization efforts and streamlining the efficiency of day-to-day nursing tasks. She has also received recognition for nursing excellence, including the DAISY Award, an international program that honors extraordinary nurses.
In her role at Tabitha, Camero's talents are dedicated toward leading TEAMembers to uphold Tabitha's exceptional standards of care. Additional responsibilities include overseeing adherence to national- and state-level health requirements, financial forecasting and management, and further developing Tabitha's training programs for nurses and certified nursing assistant (CNA) applicants.
"20 years of nursing has certainly brought its share of life lessons and guidance. I'm honored to be able to provide my learnings to TNRC and its exceptional team of nurses," said Camero. "My passions lie in finding the most effective ways to provide exceptional care, which starts with investing in Collaborative nursing teams and challenging them to pursue growth and self-improvement. I look forward to being a part of such a dedicated organization."
"Inglish's career accomplishments are remarkable testaments of her dedication to others – whether in an executive, academic or direct patient care setting," said Tonya Richards, Corporate Director, Community Operations & TNRC Administrator. "We are thrilled to have Inglish's talents and direction to help Tabitha fulfill its PURPOSE of empowering people to live joyfully, age gratefully."
For answers to all your aging questions, start with Tabitha. Contact a Tabitha Care Expert today.