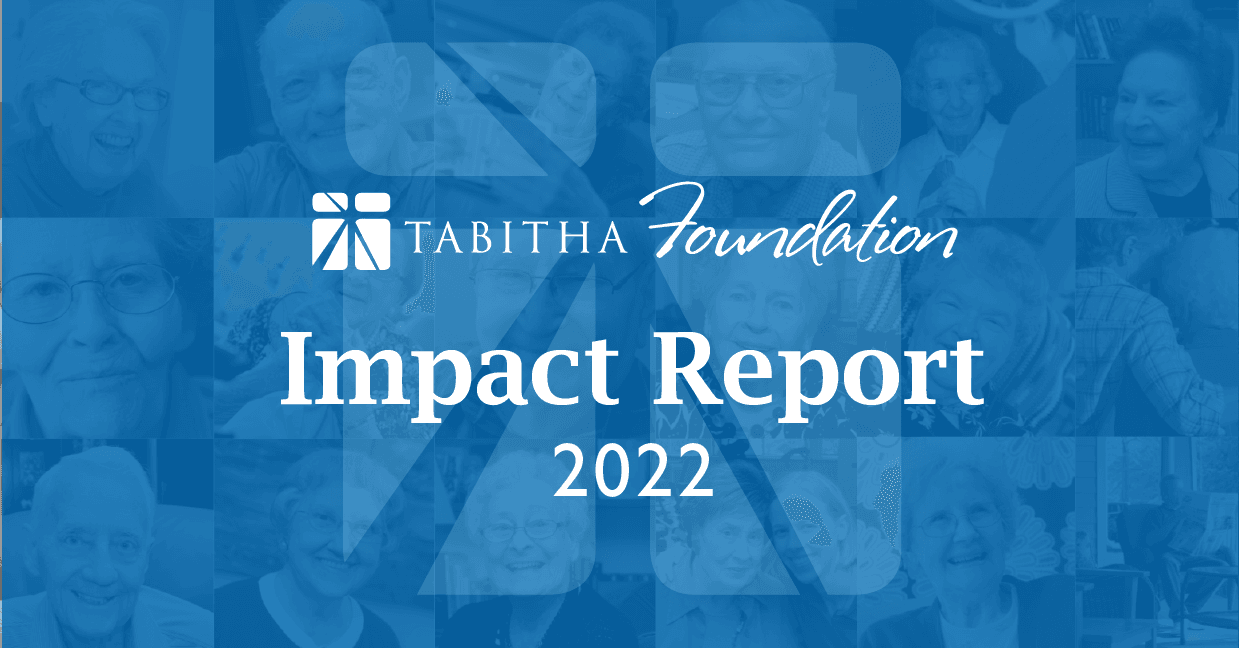 Tabitha's Impact in 2022: By The Numbers
Tabitha Health's Annual Impact Report provides a glimpse into how this built-for-purpose philanthropy's efforts affect the communities they have been invited to serve.
As Nebraska's Answer for older adults, Tabitha offers a variety of services that include results-driven rehabilitation, home health care options, award-winning living communities, compassionate hospice care, and Tabitha Meals on Wheels—a meal delivery service integral to the health and independence of many capitol city area residents.
Tabitha Home Health Care and Tabitha Hospice bring accessible care to the comfort of home, wherever a client's that may be. In 2022, Tabitha Home Health Care TEAMembers completed 53,826 home visits, with Tabitha Hospice TEAMembers performing a similarly impressive 55,122 visits.
Tabitha maintains living communities in Lincoln, Crete and Grand Island, providing assisted living, short-term rehabilitation stays, memory care, end-of-life care, and long-term care/skilled nursing options. Of those Residents and Clients, 154 were assisted living, 988 were long-term care/skilled nursing, 377 required short-term rehabilitation stays in LifeQuest in Lincoln, 69 were outpatient rehabilitation and 204 were Journey House hospice Residents. In total, that's 1,792 individuals plus their families who were able to benefit from personalized, attentive and quality care.
In the Lincoln area, Tabitha Meals on Wheels has been serving up hot and nutritious meals to older and disabled neighbors since 1967. Over five million meals have been hand-delivered – each meal including a safety and well-being check and a friendly interaction from a Caring Tabitha Meals on Wheels Volunteer. In 2022, 168,427 meals were delivered.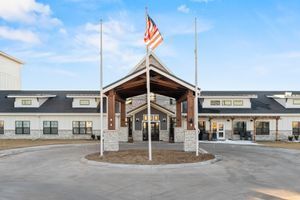 The year of 2022 brought change, innovation and new opportunity to Tabitha with the opening of its newest living community in December, Tabitha at Prairie Commons—offering a full continuum of care to older adults in Grand Island. Additionally, great progress was made in the construction of the first-of-its-kind-in-the-nation S²age Living by Tabitha, an intergenerational community located in Lincoln that will soon be home to Health Sciences students and older adults (55+) in August of 2023.
"Every year, Tabitha faces fundraising challenges to supplement the cost of Seniors' care," said Christie Hinrichs, Tabitha President and CEO. "Medicaid and Medicare do not reimburse Tabitha, in full, to cover the true costs of care. Once up and running, these new services and living communities will serve as a vital source of much-needed revenue to assist in filling fiscal gaps."
At the very heart of Tabitha are TEAMembers. Each individual is driven to support older adults.  As a testament to their dedication, in 2022, 239 TEAMembers were honored by clients and their families through Tabitha's TEAMember recognition program, Hearts of Gold.
Tabitha is also focused on Cultivating talent and ensuring staff grow. $206,092 was allocated directly toward continuing and furthering TEAMembers' education and skills through Tabitha's Workforce Development program.
"Because of your continued investment and faith in Tabitha, you are allowing us to strengthen financially and bring our PURPOSE of empowering people to live joyfully, age gratefully to life," Hinrichs said.
Check out Tabitha's 2022 Impact Report here.
Help support older Nebraskans by donating to Tabitha—give today. For answers to all your aging questions, start with Tabitha. Contact a Tabitha Care Expert.