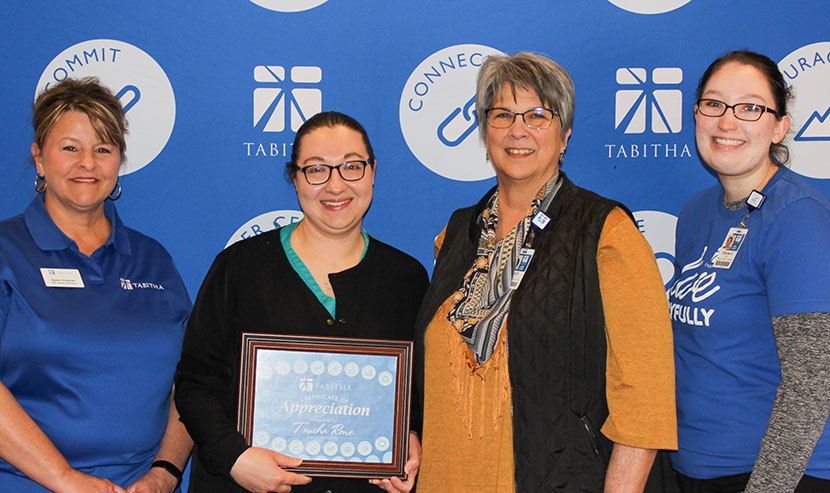 Tausha Rowe Named Tabitha WOW TEAMember of the Year
Tabitha, Nebraska's industry-leading Senior Care provider, congratulates Tabitha WOW TEAMember of the Year, Tausha Rowe. Rowe is a nursing supervisor at Tabitha Nursing and Rehabilitation Center. She mentors and supervises nurses and aides on Tabitha's main campus in central Lincoln, Neb., ensuring clients and families receive exceptional skilled and long-term care services.
Rowe has been with Tabitha for over 15 years, originally started her career as a certified nursing assistant, received her licensed practitioner nurse certification in 2006 and became a registered nurse in 2018.
Tausha ...

"Always has a smile on her face and is so loving and kind."
"Ensures each Tabitha Senior receives compassionate, individualized care and their family is supported."
"Is the epitome of a great mentor—always cultivating everyday tasks into great teaching moments."
"Never hesitates to help on the floor and provides exceptional customer centric service to everyone, everywhere."
For answers to all your aging questions, start with Tabitha. Contact a Senior Care Expert today.