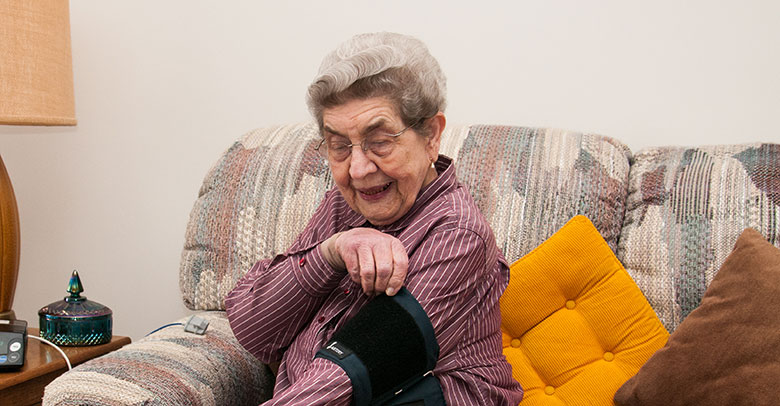 Telemonitoring and VoiceCare: The Future of Home Health
I've fallen and I can't get up!
We've all heard the commercials. But the risk of falling without assistance is too real for many older adults. For seniors who live on their own, independence can be threatened when they're faced with mobility challenges, including the ability to get up if there's an emergency.
We hear from families every day who are worried about their aging loved ones living alone. Many are no longer able to drive, and family members can't always get there for grocery trips and doctor appointments.
Technology is coming to the rescue for not only those who have fallen, but those who struggle living independently. Telemonitoring enables individuals to take their vital signs (weight, blood pressure, oxygen levels, temperature, etc.) from the comfort of their own homes. A device then sends the information directly to health professionals. It's a virtual vital check, and it's saving lives.
For chronic conditions such as heart disease, seemingly harmless changes in weight and blood pressure can signify a heart attack is on its way. But for older adults who can't drive to appointments, a new solution is needed that ultimately could save their lives. Daily vital checks catch warning signs like these before they become more serious health problems down the road.
The technology doesn't stop at vitals. VoiceCare, Tabitha's medical emergency alert system helps in case of a fall or other emergency. If help is needed, seniors need to only press a button, and health professionals and family members will be notified. Activity trackers (think Fitbits) are also being developed to help track activities of seniors in their home. If the device shows no movement for an extended period of time, help is called.
Advancements in technology are bringing independence to more older adults across the state.
Learn more about Tabitha's work with technology and home health online or contact a Senior Care Expert at 402.486.8520.