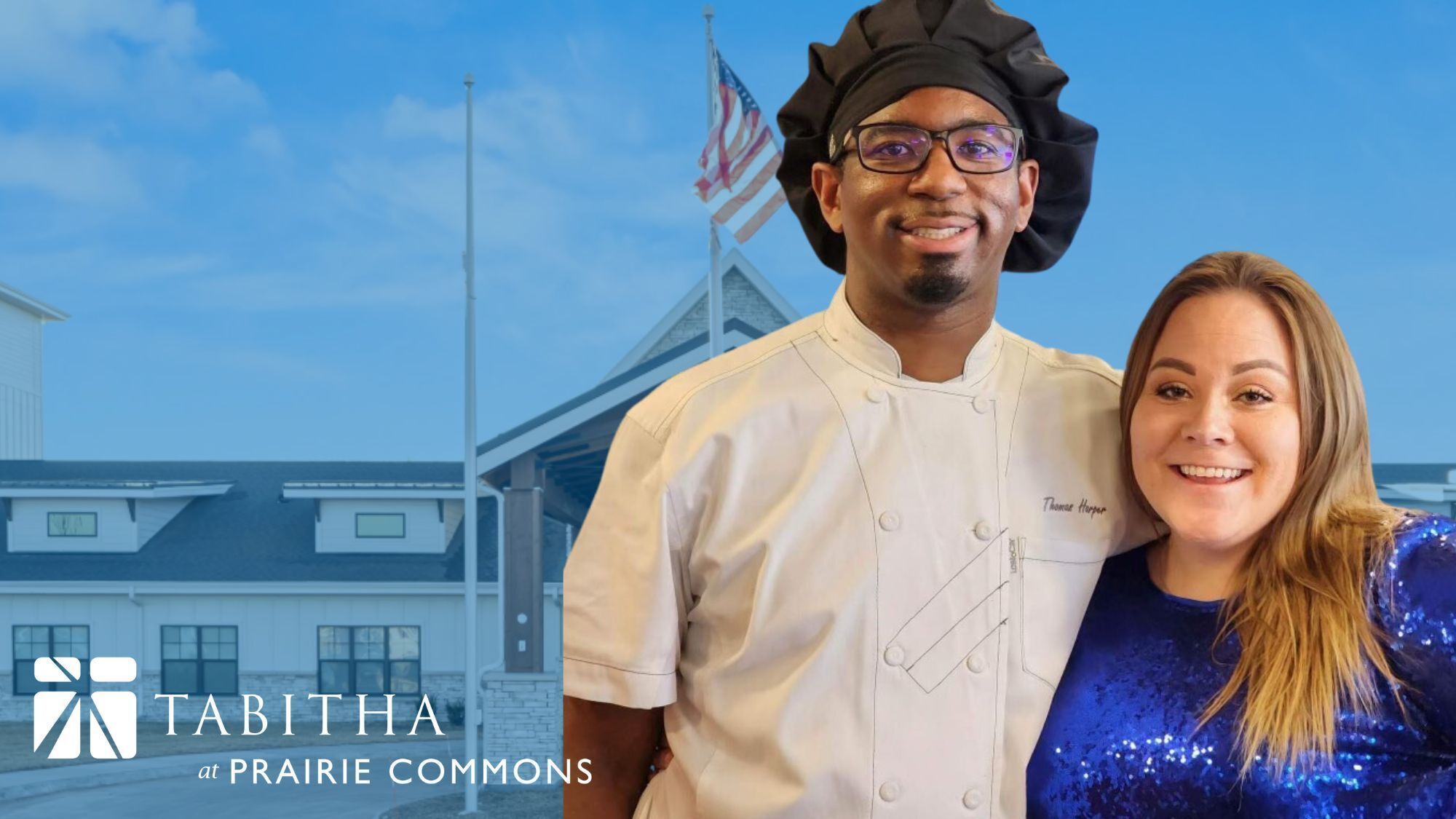 Thomas Harper Brings Culinary Excellence to Tabitha at Prairie Commons
Tabitha at Prairie Commons, Nebraska nonprofit Tabitha's newest living community in Grand Island, is becoming known for its food, all thanks to Culinary Director Thomas Harper.
With experience as a chef in renowned restaurants and skills obtained from prestigious kitchens on the Las Vegas strip, Harper knows how to Cultivate a true culinary experience—whether through classic meal options, specialty dishes or decadent desserts. Since discovering his passion for cooking while studying at the University of Nebraska at Kearney, his culinary projects have included creating dishes under celebrity chefs at Caesar's Palace.
Harper's attention to detail is prominent in his made-from-scratch creations. His craftsmanship has most recently been featured and recognized at Tabitha at Prairie Commons' Ribbon Cutting & Grand Opening Event, as well as the Grand Island Rotary's Taste of Grand Island 2023 exhibition.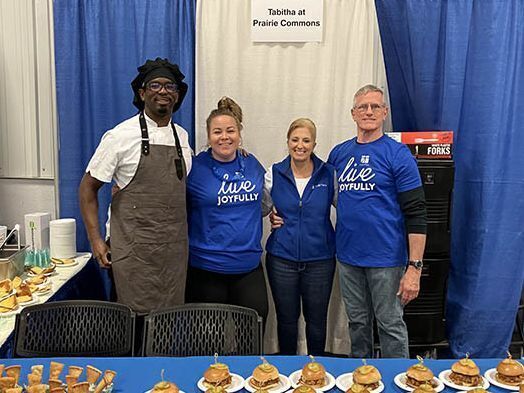 "Food brings simple pleasures to life, and I'm grateful when Residents compliment my dishes. It's why I'm passionate about what I do," Harper said. "The culinary team at Prairie Commons has formed meaningful relationships with the Residents, strengthening our sense of community through delicious food, Customer Centric values, and the joy we share while creating incredible meals."
A family man through and through, Harper and his fiancé, Amber are set to be married later this year, share four children together, with one more on the way. Away from the kitchen, he spends quality time with his loved ones, watches sports, and tries out new culinary creations with the help of his family.
For answers to all your aging questions, start with Tabitha. Contact a Tabitha Care Expert today.